If you're anything like our household, things get pretty quiet on our property in the months of December and January. During this time, we focus on keeping the fire going and catching up on reading and personal projects.
But come the last week of January, the focus returns to the property and everything we must do before March.
The general maintenance of our property is a commitment, and it's easier to do when we take the time to map out our property needs for the months ahead. Naturally, we will likely be forced to address unforeseen repairs and the like throughout the year, but knowing how and when we will care for other necessities helps ease life on the homestead.
So come January, we map our needs for home improvement, construction, or materials we must source. But the task that is always a top priority is the planning and preparation of our garden. Our garden provides us with a bulk of the fruit, vegetables, and herbs we consume, and we must put in work to keep it so.
Before March rolls around, these are the things that we work to check off of our "Garden To-Do" list:
Choose What To Grow For The Year
We get the most out of our garden when we establish what we would like to grow throughout the year. We generally make this decision by the third or fourth week of January. Our garden space is reserved for what we eat the most – we don't waste space on crops we may grow tired of.
For Spring, we always have fresh herbs, radishes, asparagus, fava beans, cabbage, red onion, beets, new potatoes, ramps, cherries, and green peas.
In the summer we love endless access to zucchini, eggplant, bell and chili peppers, green beans, figs, peaches, and tomatoes.
Come fall, household favorites include sugar pumpkins, butternut squash, turnips, broccoli, celery, cauliflower pears, and apples.
And in the Winter many of our dishes include leeks, sweet potato, and spinach.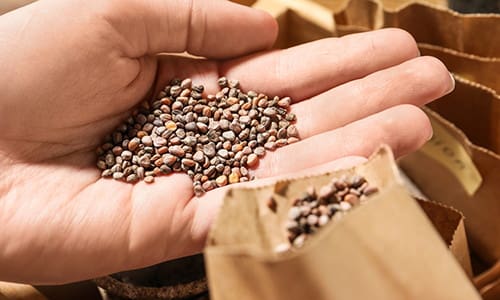 Start Seedlings / Sprout Bulbs and Rhizomes
To get a head start on the growing season, I love to start seedlings indoors by mid-January. I use a very makeshift "greenhouse" system by all of the windows on the first floor of our house to achieve this. All the plants are grouped based on their specific needs, based on temperature, light/moisture, and the amount of time generally needed for germination.
This makes for easy care. Just imagine changing the water for dozens and rhizoids – the time goes by faster when you concentrate on one spot. To get seedlings started, I use egg cartons to sprout most seeds and old jars for rhizomes and bulbs.
Related: How To Harvest Seeds From Plants You Are Already Growing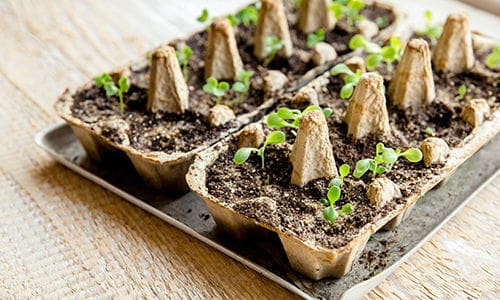 Prepare the Garden Beds
I'm the first to admit that my garden upkeep falls by the way-side come late November. My winter veg, like Swiss Chard and leeks, are fiercely independent and don't need constant maintenance or protection.
But come mid-February, the garden is a mess and in need of attention. So before I put down any of our seedlings, I must prepare the garden beds.
After cleaning the garden beds of dead leaves and twigs accumulated throughout the winter, I test the PH of my soil. The necessity of testing the PH of your soil is a big debate in the gardening circle. But as I tend to let organic matter fall and rest on top of the garden beds, there is always the possibility that there can be an imbalance in the soil's PH, and if it is off, I won't be able to see much fruit from my labor, so I consider it worth the small effort.
Next, I aerate the soil and mix in a new layer of compost.
I also use this time as an opportunity to plan the layout of the garden. It's important to rotate crops in their garden bed and pair them with neighboring crops that will help each other to thrive. Once the new spots are chosen, I install any supports that my spring crops may need, such as stakes or trellis'.
Related: How to Prepare Your Soil For Your Spring Garden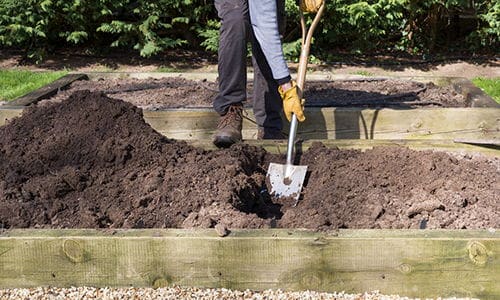 Tend to the Trees
I care about the well-being of the trees on our homestead, and we are sure to tend to them at various moments of the year. Before March rolls around, our trees are carefully pruned and trimmed. Doing this during the tree's dormant period allows for them to heal quickly, making them less susceptible to disease.
As we like to have fresh greens throughout the year, it's especially important that we give the trees surrounding a portion of the garden beds a good prune so that they grow in a healthy canopy. The shade they provide helps us to avoid having scorched greens in intense summer heat.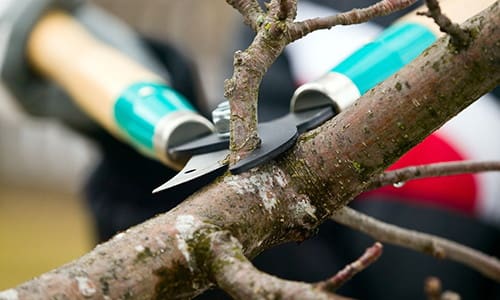 Planting Crops
We all know that it is best to plant our crops after the last freeze, but over the past few years, we have had very mild winter weather in late February and March, with a freezing period in April. This complicates the "Last Freeze" timing, as we are unsure when the last freeze will be.
I begin planting some sturdier seedlings and cold-resistant crops the first week of March. By this time, a majority of my seedlings are between 6-8 weeks old, which most gardening manuals tell you would make them ready for planting. I determine whether the seedlings are ready for planting based on the thickness of their stem and the number of leaves present. If the seedling has a sturdy stem and two healthy, grown-in leaves, I consider them ready for planting.
Once my seedlings are in the ground, I mulch the area and strategically place an almost excessive amount of DIY natural slug traps around them (the slugs in our area are relentless).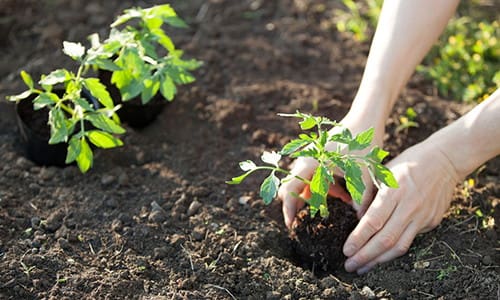 Throughout The Rest of The Year
Once the weather begins warming up, we transfer seedlings that need more time to develop into a portable greenhouse outside.
This is also where we germinate and grow new seedlings for late spring and summer planting.
Taking the time to plan and begin preparing your garden before March is a surefire way to ensure a year full of harvest without last-minute races against mother nature and the headache.
You may also like: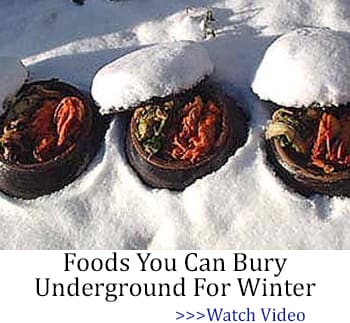 9 Wild Edibles You Should Forage This Spring
If You See This Plant in Your Backyard, Burn It Immediately! (Video)
Gardening Mistakes Most Beginners Make