There are countless DIY projects for your property but these 10 are quite easy to make; they are popular and useful, too.
Besides getting outside in the fresh air and build for your self-sufficient lifestyle, the projects will stimulate your brain and boost your self-confidence. Your property will be enhanced and you will reap the rewards of living healthier whether it's raising fish, cooking outdoors, growing and preserving food, protecting animals, or dehydrating fruits and vegetables.
Hopefully, these project ideas will pique your interest to move forward.
Oven
Outside ovens are gaining in their popularity.
Besides baking favorites like bread and pizza, they are great for cooking stews. If you are cooking a stew, start slow cooking the stew the day before the event and let it slow cook overnight.
The outside oven can also serve as a patio heater which is a natural way to attract friends and families for fun outdoor gatherings in spring, summer, and well into the fall.
Related: How To Build An Outdoor Mud Oven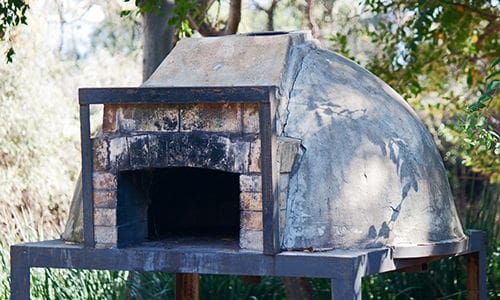 Aviary
Aviaries have many functions. Most people just view them as large enclosures made with wire to be a home to house birds.
However, aviaries can be built as chicken runs or they can be used to house small livestock. Think rabbits and pheasants.
Moreover, they can provide a protected space for climbing crops (e.g., beans, squash, grapes) or fruit bushes. No more birds, rabbits, and deer eating the bulk of your crops.
Smoker
Smokers hold the smoke in the air to penetrate the food (usually fish and meat) that is hung in the air to cook and dry… all without giving bacteria a chance to grow and spoil the food. This method of food preservation has been around for thousands of years.
Most often, smokers look like cupboards or sheds; they are built in various sizes based on the amount of meat you produce. Smokers can also be used as a storage space when not being used for food preservation.
Who doesn't need more space?
Related: The 10-Dollar Jerky Maker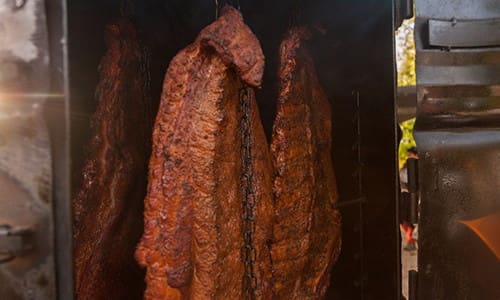 Charcoal
Charcoal is a great way for homesteaders to have a sustainable fuel source. Besides being used to cook food, you can use charcoal for heat and also forge metal.
To make charcoal, stack pole-like timber into a metal vessel surrounded by fire. The result will be cooked and charred charcoal, perfect to burn slowly at higher temperatures.
Dry Store
Dry stores are typically easy to make with support columns and a slanted roof. It is important to have the lowest end of the roof face the prevailing winds in your geographic area to offer the most protection.
A basic log store is most common but other materials can also be used. Dry stores range in their use and size. If you build a large covered area, then it can easily have multiple uses: to dry clothing and herbs, season wood, and even serve as a place for outside cooking.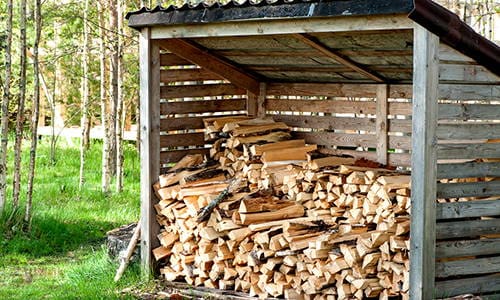 Fish Pond
Have you considered adding a fish pond? You might want to try adding a small fish pond first and then gauge how useful it is before enlarging the pond or adding more ponds on your property.
Freshwater fish like catfish and carp can multiply in ponds as small as 6,600 gallons (approximately 25 cubic meters). However, the larger the pond, the more fish you can enjoy. Besides human consumption, the pond can provide a drinking source for livestock and you can use the water for plant and crop irrigation.
The pond will attract various game which you can also enjoy watching or hunting.
Solar Dryer
Solar dryers are a very energy-efficient way to dry homegrown fruits and vegetables.
They offer a great way to dehydrate food over the long winter. A solar dryer is usually built to look like a long vertical cupboard with a thin mesh front.
How does a solar dryer actually work? The solar dryer utilizes sunlight to create a warm updraft; the updraft then passes through the net shelves where you put your fruits and vegetables. When the air passes through, it warms and dehydrates the food.
Related: DIY Solar Dehydrator
Raised Beds
Raised beds are a great solution for anyone to grow extra vegetables and fruits. They are particularly beneficial if your land is boggy or if it has poor quality soil.
There are many advantages of raised beds. They provide good drainage. You can also add high-quality soil to the bed that is quite cost-efficient rather than having to add so much soil in a larger garden plot.
Additionally, raised beds save time. No more tilling plots of ground. The beds can be built to stand off the ground several feet which enables the plants to receive more sunlight. And the soil will boost your crop productivity as well. Usually, raised beds are built with either thicker timber (e.g., sleepers) or bricks.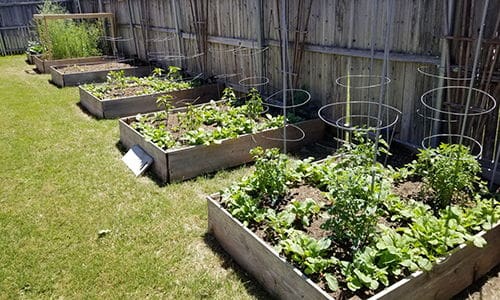 Greenhouse
If you are thinking about extending your growing season so you can produce more food and flowers or if you want to grow hardy vegetables in the winter and more varied crops in the summer, then taking the time to build a greenhouse might just be the answer.
There are many ways to construct a greenhouse using everything from small plastic tunnels to larger more rigid structures so solar radiation can pass freely through the material to heat the soil and plants inside the "greenhouse." Your green thumb will be recognized.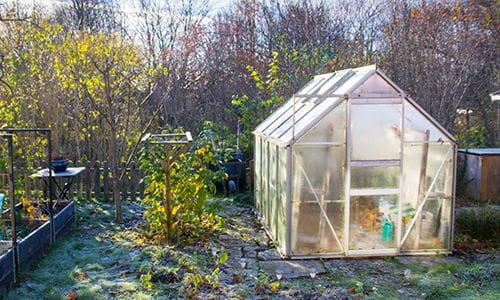 Homemade Oil
Oil has many uses, primarily for cooking or fuel, or as a source of calories.
Consider growing sunflowers, olives, and corn to produce the oil. You will need an oil press to obtain the oil. The machine uses friction and continuous pressure from the screw drive to move and compress the substances into an oil.
Hopefully, this article provides enough ideas to get you interested in a project or two. There's only one question left: what will be on your DIY list this year?
You may also like:
Build Any Shed In Just 2 Days, Even Without Woodworking Experience (Video)
DIY Stove Made From Used Tire Rims