For homesteaders, the winter months are a welcome break from the smouldering hot temperatures of the summer. People take this time to catch up with friends and family, host dinner parties, game nights, and simply enjoy cozying around the fire, knitting, sewing, and participating in other relaxing activities. But January is also a great time to get things in order to prepare yourself for the coming year. Here are some tips on things homesteaders can do in January.
Organize Your Garden For the Year
January is a time of planning, it is the beginning of the year, and it gives you the opportunity to get organized for the months ahead. To prepare for the garden season, there are a few things you'll need to do, here are some of them:
Choose what you're going to plant and how much

Purchase your seeds and supplies

Decide when to plant seedlings and start seeds

Design your garden
Garden Maintenance
If you can get the majority of your garden maintenance done in January, the rest of the year will run a lot smoother. Here are a few things to take care of in the month of January: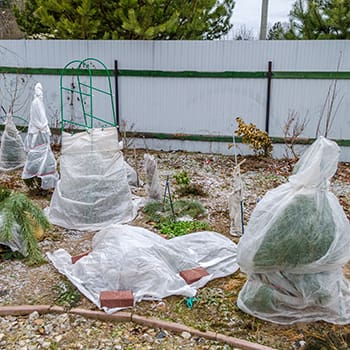 Weeding: There are some weeds that are good for your garden bed, and others that will destroy it. The good weeds include: Broadleaf plantain, dandelion, white clover, lamb's quarters, and chickweed. You'll need to cut all the rest down to soil level without uprooting them and keep them in place by covering them with compost.
Soil: January is a good time to improve soil, add compost and soil amendments.
Rake Leaves: You can either keep the leaves for composting or make leaf mulch.
Cover Garden Beds: Make leaf mulch by shredding leaves, you can then use this to cover your garden beds. Alternatively, you can purchase chemical-free straw.
Cleaning Tools: Clean, replace, and repair tools during January so they are ready to use throughout the year.
Plant Winter Vegetables
Whatever vegetables you plant in January will be ready to harvest in mid-spring or early summer. Here are some of the best vegetables to grow in January:
Turnips

Spinach

Potatoes

Onions

Mushrooms

Kale

Garlic

Carrots

Broad beans

Beets
In general, most of these vegetables are planted at the end of January. But you can still have a successful harvest if you plant them in mid-January. Nevertheless, to ensure the successful growth of your vegetables, give them some additional protection by planting them under a transparent garden cloche.
Chicken Feeding
Changing your chicken's diet during the winter months will not only help them to stay warm, it will also ensure your egg supply remains constant. In cold weather, chickens stay warm by burning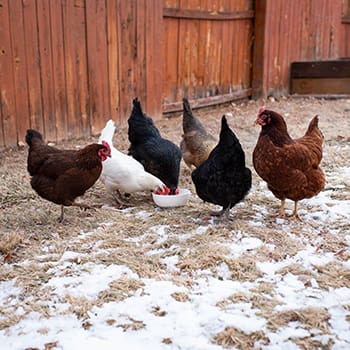 more calories. The more calories they burn, the fewer eggs they produce. You can help your chickens stay warm by feeding them the following foods:
Cooked Oatmeal: Oatmeal provides the much-needed carbohydrates for your chickens. Turn them into a warm meal by leaving them to soak in some hot water for a few minutes to soften. Serve your chickens this hearty breakfast, and it will keep them warm during the day.
Cooked Lentils: Lentils are a cheap warm meal for your chickens, they love them, and will gobble them up as soon as you put them out.
Cooked Pumpkins/Squash: Use your overripe pumpkins or squash to make a delicious warm treat for your chickens. To cook it, remove the stem, poke a few holes in the squash or pumpkin and bake for an hour at 350 degrees C. Let it sit for an hour or so to cool down, before feeding them to the chickens.
Scratch: Before they go to sleep, give your chickens a handful of cracked corn. Their bodies will keep warm as they digest the corn throughout the night.
Order and Start Seeds
January is a good time to order seeds and start planting them. Some plants such as zucchini, pumpkins, and cucumbers do better in the garden when planted during the winter months. Nevertheless, some plants like tomatoes need to be started at least six weeks before the last estimated frost, and they require indoor planting. Get yourself organized beforehand so that you've got everything ready before that date. It's also important to mention that the seeds won't arrive straight away, so make sure you order them early. Furthermore, if you don't have any, you'll need to buy all your seed starting equipment, or get them repaired from the previous year.
Take Care of Your Indoor Plants
The winter months are a great time to fertilize and repot indoor plants. You won't need to fertilize all your indoor plants because some of them are dormant during the winter. However, by this
time, some plants will have outgrown their original containers, and the best time to repot them is when they're dormant.
Home Repairs
Things can get so busy during the summer months that home repairs are neglected. Take advantage of the winter months and start getting those fixtures out of the way. In general, nothing major needs doing, you'll find that there are some mold spots that need painting over, a cupboard that's come off the hinges, or a wonky draw that needs straightening. If you find yourself strapped for time during the summer, get the jobs in the house done where you need to use heavy chemicals out of the way. In the summer, you can go outside and wait for the fumes to settle, you won't have this privilege during the winter.
Declutter Your Home
A cluttered house is disorganized and chaotic, and since you spend more time at home during the winter, it's a good idea to get things in order. Get rid of the things you don't need. Some homesteaders have the tendency to hoard items because they don't like a waste. But these things just accumulate and take up space. A good rule of thumb is to get rid of anything you haven't used in the last twelve months
Brush up on Your Skills
One of the skills you should definitely refresh in January is your first aid skills. Winter is a good time to take a refresher CPR course. Additionally, for those who own guns, safety is paramount, so take some time out in January to further educate yourself about gun safety. You can also do some target practicing. Homesteaders tend to do a lot of reading during the off-season. There are plenty of homesteading books on the market, do some book browsing and see which ones will be most beneficial for you.
Final Thought
Don't work too hard, but do spend January giving yourself a head start for the upcoming year. Remember, the more organized you are, the more productive you'll be.
You may also like:
How To Keep Your Garden Alive During Winter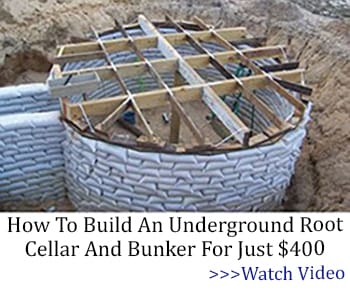 New Invention 12X More Efficient Than Solar Panels (Video)
The Forager's Guide To Wild Foods: Book Review
How To Make A Self-Watering Planter From A Water Bottle
How to Make Firebricks (fire logs) and Wood Stove Logs for Free