I've been hearing a lot about The Forager's Guide to Wild Foods and I decided to buy it and see if this is indeed the book that I've been looking for all along.
I think that if you want to be prepared, you definitely need to know the plants, mushrooms, trees and berries that grow in YOUR AREA.
This kind of information can save us one day from starvation, but also I wanted a good source of information to have on me whenever I go in the outdoors. Unlike our forefathers, we no longer know all the plants growing around us.
When I ordered The Forager's Guide to Wild Foods the estimated delivery time was a week. It arrived in 5 days, so that was a nice surprise as I usually have to check to see why my orders are taking so long to arrive.
The first thing I've noticed was the weight of the package. It felt heavy for a book.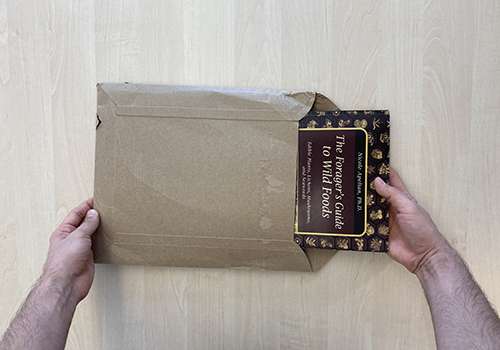 This is a good-looking book, possibly the 'sexiest' book I have ever seen. When my wife saw it, she took it from my nightstand and used it as a coffee table book. There is something hypnotizing about it. Everyone who visits flips through it or asks about it.
It smelled like freshly printed paper. I decided to put it to one of my little tests. I call it the "will it stay open" test. I have a hard time with tiny books that always require your thumb to stay open.
Well, The Forager's Guide to Wild Foods doesn't require my thumbs or any of my fingers to lay flat on a surface if need be.
The Forager's Guide has 320 pages, and contains 400 wild foods.
What I like about The Forager's Guide to Wild Foods is that it looks like one of those books that can withstand wear and tear. When it comes to foraging books you have to be able to take them with you in the wild, whether it's green pastures or nasty, muddy, rough terrain.
Mind you, this is a big book. And there is a reason why it's big. It's because of the photos.
Most books on foraging STILL use illustrations. Not only that, they use black and white illustrations.
For me, this was the reason why most great books on foraging never made it past the cash register. You can't EVER correctly identify a plant FROM ONE ANGLE, using a black and white drawing.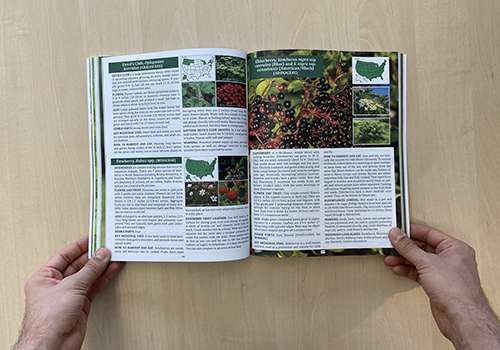 You might return home empty handed, or with a poisonous lookalike in your goodie basket. NOT the case with this book, as all pictures are clear and every plant has multiple photos.
You have an average of 2 plants per page, but a lot of pages have only one plant. Recipes are also provided.
This book is structured into 7 big chapters as you can see below: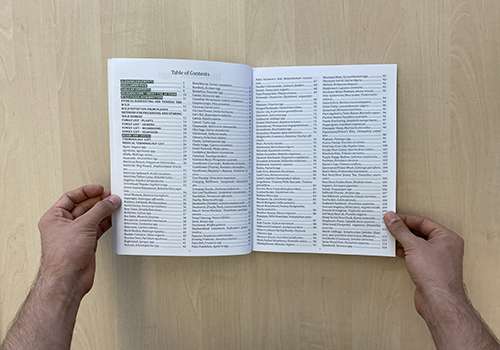 Herbs and Greens

Shrubs and Berries

Trees

Lichens

Mushrooms

Seaweeds and Marine Grasses

Poisonous and Toxic Look-Alikes
Each plant has a general description, complete with pictures from relevant angles, including the flower, fruit and leaves. Its edible parts are all listed, including at least one way to prepare them.
Key medicinal uses are a feature I found extremely interesting, and the benefits are clearly outlined so you'll know which specific health problem the plant is good for.
To make things easier a map is put next to every plant and that saved a lot of my time since I was particularly interested in foraging wild plants in ONE specific area of the U.S.
You also get a tried and tested recipe to highlight the nutritional qualities and flavors of each plant, and full blown pictures of poisonous lookalikes.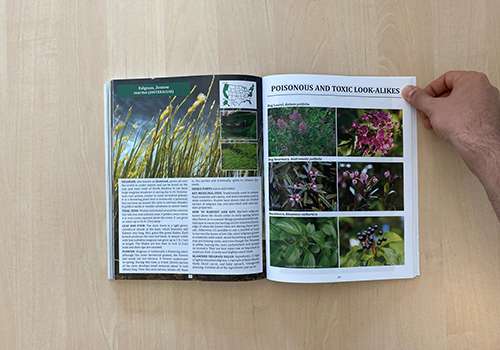 For every plant you'll find:
Picture with the whole plant

2 pictures of distinctive parts for each plant (leaves, flowers, berries, stem, roots, etc)

Map for each plant

General description, complete

Flower and Fruit

Leaf

Edible Parts

Key medicinal uses

How to harvest and eat

One of the best recipes for this plant.

Poisonous Lookalikes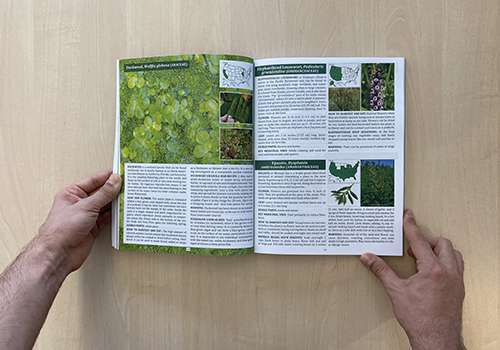 These are not features you see all together in one book, or at least I haven't seen them in one place.
I believe this is one of the most important books you can keep in your home not only as a forager or survivalist, but as a person who is concerned about depending on supply chains that could collapse at the drop of a hat.
This is one book you probably won't want to have missing from your bug out bag and survival stash, as this is a golden ticket to food independence, especially when you are on the go.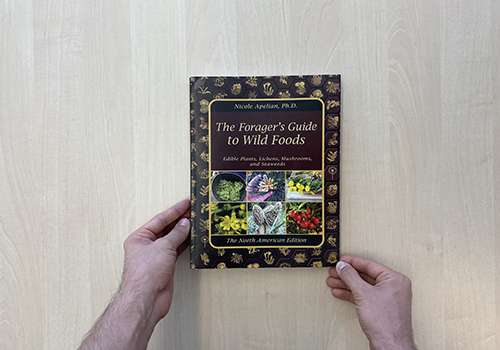 Despite all the features that have been put together masterfully in this one book, I must say that there is something that I wish was done differently.
When foraging in the wild I find it easier to use a smaller book that is easy to carry.
Sadly, this book is not pocket sized and it doesn't have detachable pages. It's big and it is heavy, it's not easy to take on a hike, but at the same time it would have been impossible to have good large pictures with plants and so many details in a pocket size book.
Overall The Forager's Guide to Wild Foods is a valuable find. I expected a thorough guide, but I was pleasantly surprised by the wealth of lost knowledge uncovered in this book. I feel that this is great value for money and there are so many things to learn from this book.
If you haven't already got your copy of this book, go ahead and:
Click Here to Get Your Copy of The Forager's Guide to Wild Foods!
You may also like:
The Great Depression Food That Saved America (Video)
13 Plants That Thrive In Shade
7 Common Raised Bed Mistakes Every Person Should Avoid
10 Easy Ways to Turn Profit from Your Homestead
If You See These Eggs In Your Backyard, Burn Them Immediately