Even though winter isn't quite upon us yet, it's a great time to start preparing for the months ahead. And that means we must get what we need before the winter season kicks in.
This article will share some of the most exciting DIY projects you need before winter.
Now, there is no need to panic while thinking about those chilly days, as our extensive list of do-it-yourself projects will help you survive the season safe and sound.
Add Insulation To Your Household
As the winters are approaching, the first thing you need to do is to add insulation all around your home. If you cannot add insulation all around your home, then maybe you can do the sitting area, at least where you spend most of your time.
Start with adding cheap liners or existing fabric, such as fleece, to your pre-hanged curtains. Cut the fleece just according to the size of your curtain. With the help of a sewing machine or needle and thread, sew this fleece onto the existing curtain. Doing so will not only warm your living area but also block excessive light.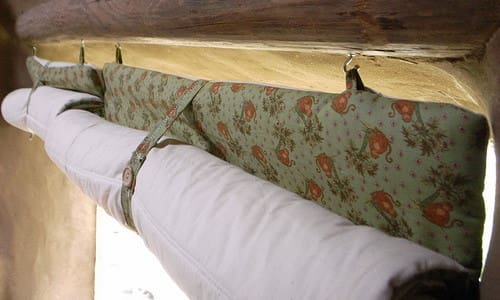 Have The Meat Last Through Winters
Another major concern during the winters is being unable to save the meat packs because of sudden power surges. Sometimes the meat packs would defrost to the extent that they are no longer suitable for eating. While other times you would have to toss meat packs into ice outdoors to freeze them because of the frequent power outages.
The best way here is to dry the meat packs before winter breaks in. The simple way is to cut the meat into small pieces or thin stripes. When it is quite sunny, you can have it dry under the sun in a rack. Or you can also dehydrate them in an oven preheated to 104 degrees F.
Related: The 10-Dollar Jerky Maker
DIY Lantern
When the power is out due to extreme cold, you don't have to end up in the dark for hours. With the help of a plastic milk bottle, you can DIY yourself a cutsie lantern. All you need is a milk bottle, scissors, a headlamp, liquid glue, and a marker.
First of all, make sure you have washed the milk bottle with hot water, then have the bottle completely dry.
Stick the lightning part of the headlamp towards the bottle so that the light part is faced into the milk bottle. If your headlamp has a head strap, you can also try sticking it using the headband. The bottle will provide you with a diffused lamp at hand during emergency situations.
Related: DIY Solar Lantern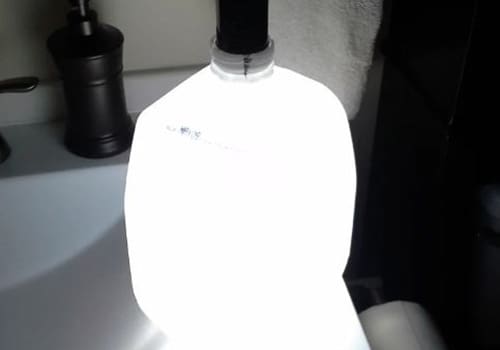 DIY Preservation Of Vegetables And Fruits
If you cannot get your favorite vegetables or fruits during the winter, you can preserve them before the season starts. Drying fruits and vegetables is one of the simplest preservation processes because you only need to peel them and dry them.
You can start with peeling fruits and then dry them in the sun. For vegetables you can use a dehydrator or oven to dry them. It is good also to blanch them in water and then have them crisp dry in an oven.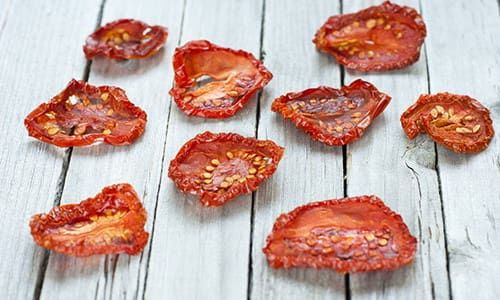 DIY Washing Machine Freezer
Suppose the power has been out for several days, and you don't know how to preserve the frozen food in your freezer; get yourself a DIY washing machine freezer. You don't need anything extra to do this, you already have a washing machine, and you just have to bring some outdoor ice and place it in the washing machine.
You can place meat or anything you want to freeze in this machine. You don't have to worry about what will happen if the ice melts because it will eventually drain down the machine.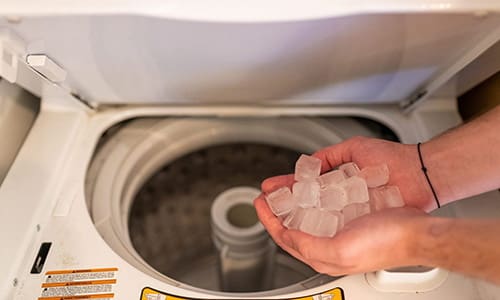 DIY Heat Retainer
One obvious reason your living area is not remaining warm during the winters is that you end up forgetting to cover window sills or the under-door areas. DIY draft stoppers are a perfect way to keep the house warm during winter.
You need an old cloth bag sewed into a round shape with the dimensions of the area you want to cover. Fill a pillowcase with a bean bag or wool and close both ends using a sewing machine or a needle. Place this snuggly draft stopper under the doorway or window sills to prevent the cold wind from coming inside.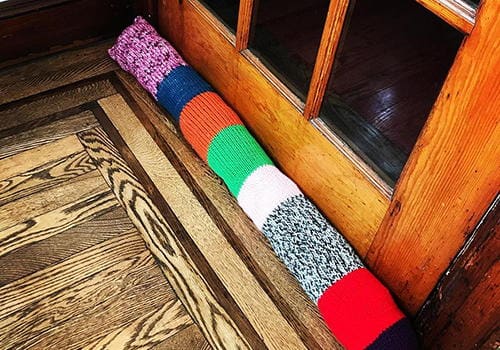 DIY Scented Candles
Another essential thing for winter is a scented candle. However, splurging on scented candles can often cost you an arm and a leg. No worries, because you can DIY yourself a scented candle without spending much.
All you need is an old mason jar, candle wax, a wick with a clip, essential lavender oil, and if you get lavender leaves, this can serve as a cherry on top. Start with melting the wax in a double boiler at low heat and add a few drops of essential lavender oil.
Meanwhile, as the wax melts, clean the mason jar, stick the clip, and wick in the jar. Now pour the melted candle wax into the jar, and oh, don't forget to add lavender leaves to give that aesthetic touch to it. Tada, your DIY lavender-scented candle is ready!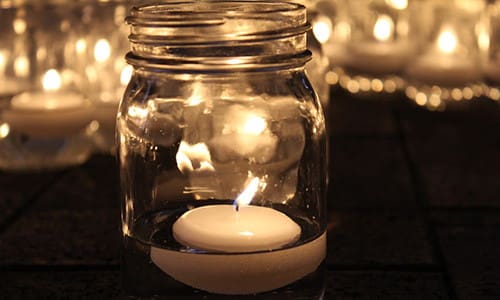 Prepare A Dark Cabinet To Store Food Supplies
If you have extremely cold weather all around the year, you need to take care of the food supplies you have.
DIY a cabinet in your kitchen to have the food supplies remain free of air, rodents, or other insects. You can purchase a hard board and apply it to the cabinet door. Ensure this cabinet does not let too much air inside, so the food remains intact during the whole season. Avoid placing bags of rice flour or staples outside the cabinet.
Bottom Line
Winter is the perfect time to cozy up with a good movie on a long afternoon. However, there are still some DIY tasks you can complete to set up your home and garden before you hibernate for the season. So, start working on the exciting projects mentioned here before the time runs out!
Good luck!
You may also like: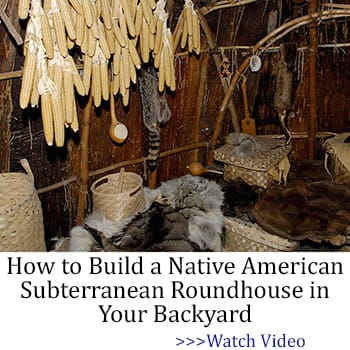 DIY Cheap & Portable Washing Machine
Woodworking Projects You Can Make On Your Property (Video)
DIY Meat Powder That Can Last 5 Years
How to "Winterize" Your Pipes and Prevent Damage