Feeding a family in tough times can be a difficult task. In the 1930s, during the great depression, people had to get creative to put food on the table. They devised clever ways to make a meal out of limited resources.
Today, inflation is driving food prices up, making it even more challenging to make ends meet. Fortunately, there are still techniques that our ancestors used to live cheaply and successfully.
This article will discuss one such dish, Hoover stew, that can be made with minimal ingredients and still provide a nutritious and delicious meal.
Origins
Hoover Stew is a classic dish that has been around for many years. It's believed to have gotten its name from former president Herbert Hoover, who initiated a program of free meals for people experiencing poverty during the Great Depression.
The beauty of Hoover Stew is that it's straightforward to make and won't break the bank. It is a one-pot meal that is fast, delicious, and can be adjusted to suit your tastes.
You can whip up a hearty meal with simple ingredients that the whole family will love. The recipe can also be tweaked to create some variety in the dish, making it an excellent option for those looking to stretch their food budget.
Related: Cheap Recipes To Keep You Well Fed In The Next Crisis
Highly Nutritious
Hoover Stew is a nutritious and filling dish that makes an excellent meal. It is high in carbohydrates due to the pasta, fiber due to the beans, and protein due to the pork sausage and beans. Additionally, corn and tomatoes add to the caloric density of the stew, providing trace minerals and small amounts of vitamin C.
Overall, Hoover Stew is an excellent meal that can be cooked in a single pot, is easy to make, and can be adjusted to suit the needs of a particular family.
A serving of Hoover Stew contains approximately 250-300 calories and 18-20 grams of protein, making it an ideal meal for those looking to feed their family on a budget. The high protein content of the stew ensures that it will keep your family full and satisfied. It is also full of vitamins, minerals, and fibre, making it a nutritious and delicious meal.
Part of what makes the Hoover Stew quick and easy is that all the ingredients are pre-cooked except the pasta. So you are only cooking pasta, adding pre-cooked ingredients and heating them.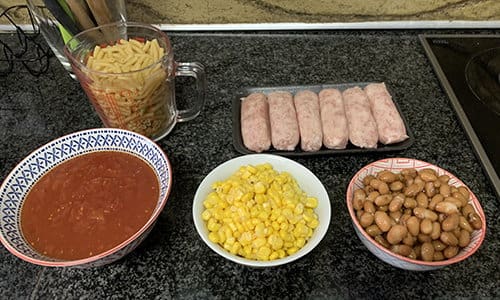 Ingredients
Hoover stew, in its original configuration, consisted of five ingredients:
Canned tomatoes ( 2 x tins, preferably diced tomatoes)
Canned corn (Corn in brine)
Canned beans (Any beans, preferably in brine)
Macaroni pasta ( 2 cups worth, and almost any pasta will also do)
Hot dogs (1 bag of pre-cooked pork sausages)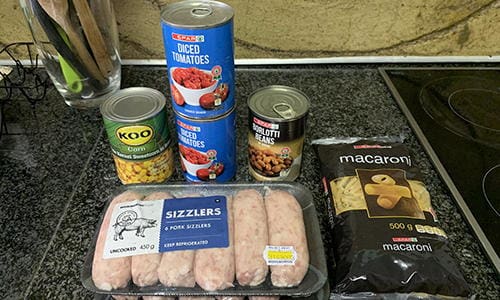 How To Make The Hoover Stew
The original version also used only one pot to make it all in. So the sequence would be thus:
Cook two cups of Macaroni Pasta in five cups of salted water. The water must boil, and the pasta must be cooked for around 7 minutes.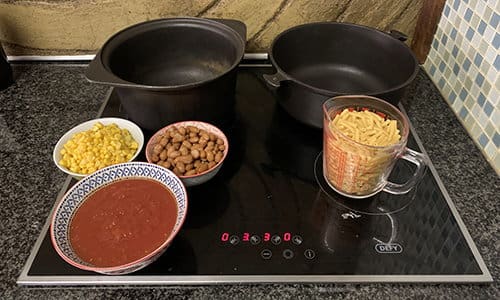 Drain the water, add the canned goods to the pasta and bring to a low simmer.
Cut the pork sausages into medallions and add to the simmering mix.
Simmer until heated through, and serve.
So that's the easy and original version. I still find that this is the easiest way, mainly if you are the move.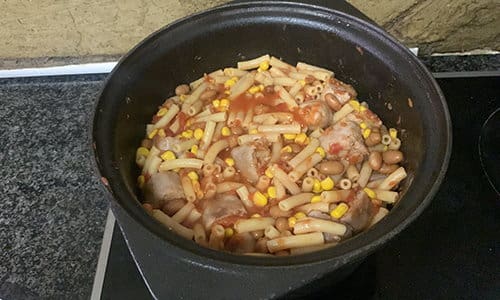 Hoover Stew For A Gourmet Experience
I prepared the Hoover Stew for the article with raw pork sausages, as my butcher and local supermarket had run out of hot dogs. You may find this a preferable way to prep the Hoover stew, as grilling the pork sausages adds color and flavor. (Oven grill or pan-fry the cooked hot dogs to enhance flavor).
What I did was I oven-grilled the pork sausages until they were brown and starting to crisp. I then cut half the links into medals or coins and added that to the stew. I later served each bowl of stew with an additional full pork sausage on the side.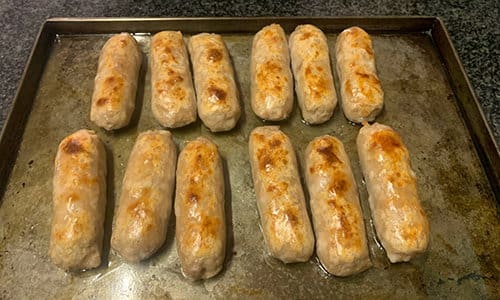 When camping, you can flame grill or pan-fry the sausages before adding them to the stew. It will significantly improve the taste.
Another tip is to let the pasta and pork sausages simmer in the tomato-based sauce until it absorbs most of the sauce and flavour, which will take around 5 minutes, and you should keep an eye on the stew to make sure it doesn't burn. Simmering the stew at low heat will ensure optimal flavor and a rich taste.
Related: How To Make A Great Depression Pantry
Going Full Gourmet
Add some rosemary from your garden during the simmer. The flavors of rosemary pick up well with the tomatoes and pork.
Add finely chopped parsley as a garnish to enhance the color of the stew.
Add 2 cups of bone broth and thicken with one tablespoon.
Once dished up for serving, grate some parmesan and black pepper into the bowls.
Add a few hot sauce drops or finely chopped chillies during preparation.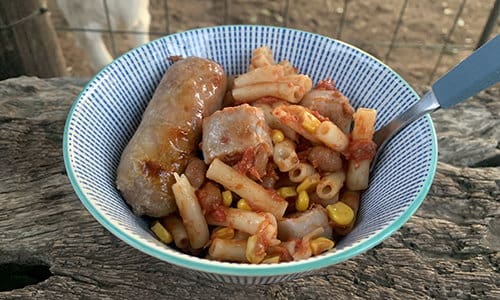 Hoover Stew is an economical and nutritious dish that can easily feed a family of six for less than $20.
It is also easy to customize, so you can get creative and add your favorite vegetables or choose a different type of sausage. Smoked cheese grillers would make an exciting addition to the stew!
Ultimately, the key is to experiment and have fun with the recipe. So, get cooking and Bon Appetit!
You may also like: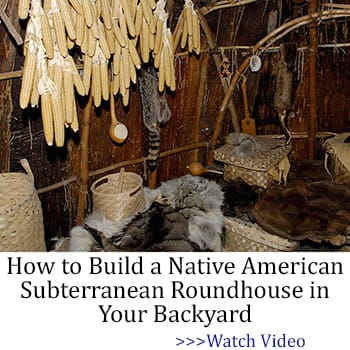 One-Week Meal Plan From The Great Depression
The 'Superweed' That Saved Large Communities During The Great Depression (Video)
Survival Bread To Make In An Emergency
5 Recipes That You Can Make If You Live Fridge-Less
Livestock Animals You Should Start Raising For The Upcoming Economic Crisis