Nowadays, there always seems to be a pressure to move forward and look to the future, but sometimes it's also nice to be present and perhaps, take some time to look back.
Here are 9 old recipes that every true homesteader should know.
To begin, I  have some warming, wholesome dishes to heat you up in the chilly winter months.
1. Three Sisters Soup
The Iroquois Indians cultivated and used the Three Sisters (corn, squash and beans) in their diet. This dish is super simple and easy to make. It consists of three main ingredients: corn, squash and beans.
Ingredients:
4 lbs. winter squash

4 quarts vegetable stock (or water)

2 small diced yellow onions

1/4 cup olive oil

1/4 cup chopped garlic

2 tsps. dried thyme

1 tsp. ground black pepper

1 lb. fresh or frozen corn kernels

4 cans cannellini beans

1 bunch sliced green onions

1/2 cup white wine

1 large bay leaf
Method
Firstly, heat your oven to 350 °F. Cut your squash in half and scoop out the seeds, then roast for about 40 minutes. Allow to cool once soft, then scrape out the flesh and save the liquid leftover for later. Then, blend until smooth (you can use a food processor or blender for this part!)
Sauté onions in a large pot over medium heat until brown, then add garlic, thyme, and black pepper, stirring until the garlic turns brown as well.
Finally, pour in the stock and follow with the bay leaf, wine, and squash. Allow it to simmer for a few minutes before adding the rest of your ingredients. Simmer for about 20 minutes, and enjoy!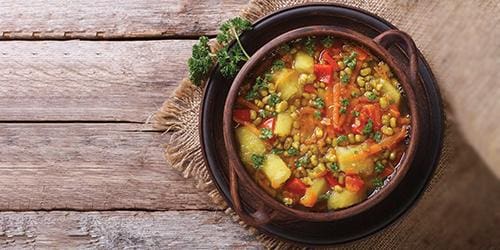 2. Buffalo Stew (tanka-me-a-lo)
Another great dish for winter! This dish is Native Americans "beef stew" if you want to call it that. Stews have been made since ancient times. The world's oldest known evidence of stew was found in Japan, dating to the Jōmon period.
Ingredients:
2 stalks celery

2 carrots

1 can stewed tomatoes

2 lbs. buffalo/beef stew meat

4 quarts water

2 lbs. red or white potatoes (not russets)

1 cup barley
Method
Firstly, slice the carrots, celery, and meat into cubes, then brown the buffalo over high heat for about three minutes. Secondly, add the water, potatoes, and carrots into a large pot and boil until tender and soft.
Then, add in the tomatoes, barley, and celery, and let cook for another five minutes or so. Pour all the veggies and meat into a baking dish and place in the oven at 425 °F for 30 minutes, and it's ready!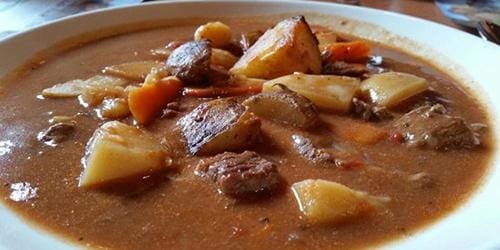 3. Succotash
This is a dish with a long history. The stew was introduced to the colonists in the 17th century by indigenous Americans. Composed of ingredients unknown in Europe at the time, it gradually became a standard meal in the cuisine of New England and is a traditional dish of many Thanksgiving celebrations in the region, as well as in Pennsylvania and other states.
Ingredients:
2 lbs. fresh or dry lima beans

3 cups fresh corn cut from cob

4 to 6 wild or pearl onions

2 Tbsps. melted bacon fat

2 pieces smoked ham hock

3 quarts water

Salt and pepper to taste
Method
Firstly, soak dry beans for three to four hours to soften. Then, drain and add to a pot of boiling water (let them cook for about 10 minutes), then add corn, ham hocks, salt and pepper, and onions.
Reduce the heat and cook on low for one hour.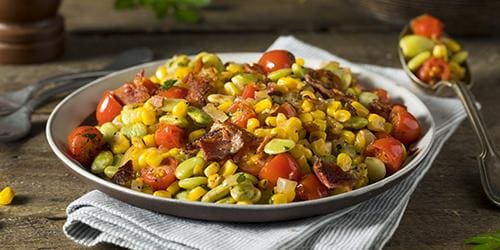 4. Fried Green Tomatoes
Here's another delicious side dish! Fried green tomatoes are more common in Southern West Virginia.
Ingredients:
4 large green tomatoes

1 tsp. salt

Pinch black pepper

2 cups coarse ground yellow cornmeal

Lard or vegetable shortening
Method
Begin by slicing the tomatoes to about half an inch and sprinkle them with the salt. Then, leave them to sit for 10 or 15 minutes. Blot dry with paper towels, then sprinkle with pepper.
Finally, dip the slices into cornmeal and heat oil in a large skillet, then fry the slices until both sides are brown. Then you have the perfect snack!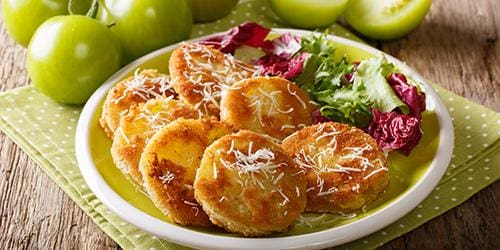 5. Pork Roast
This dish has been a tradition in many cultures for thousands of years. The 17th-century writer Charles Lamb has written his version of the discovery of pork roast. It is also believed that this is where the term "burn the house to roast the pig" originated and why so many barbeque cooks are called Bubba.
Ingredients:
1/4 cup vegetable oil

1 1/2 cups onions, chopped

3 minced garlic cloves

4 crushed and dried juniper berries

1/2 tsp. crushed coriander seed

1 bay leaf

4 large ripe tomatoes

1 1/4 cups water

2/3 cup cider vinegar

1/2 cup honey

1 Tbsp. ground red chili

1 medium-hot crushed dried chili

2 tsps. salt

1 oz. unsweetened chocolate square

5 lbs. pork rib roast
Method
Firstly, sauté onions in oil until they're soft, then add garlic, juniper berries, coriander seed, and bay leaf. Continue to sauté for a few more minutes. Then, quarter and seed your tomatoes, then add water, vinegar, honey, the ground and crushed chilies, and salt. Cover it all and allow it to simmer for about 30 minutes.
Grate the chocolate and add, then allow to simmer uncovered for another 20 to 30 minutes until it becomes thick. Put the pork in a pan and baste with the sauce, then roast in the oven at 350 °F for about three hours, and keep checking on it every hour, and enjoy this yummy pork!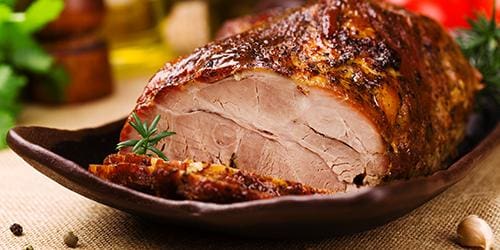 6. Pine Nut Catfish
Not a meat eater? No problem, here's a fish option!
Ingredients:
1/4 cup pine nuts

2 additional Tbsps. pine nuts

1/2 cup yellow cornmeal

1/4 cup flour

1 tsp. salt

1/2 tsp. cayenne pepper

1/4 tsp. ground cumin

4 catfish fillets

1/4 cup vegetable oil
Method
Preheat your oven to 350 °F. Spread pine nuts in an even layer on a baking sheet and toast for about five minutes or until brown. Set aside to cool, then grind 1/4 cup of them and leave the rest for garnish when ready.
Mix the ground pine nuts, cornmeal, flour, salt, cayenne pepper, and cumin, and coat your fillets. Heat the oil in a large pan and fry the fish for about four minutes on each side. Finally, sprinkle it with the leftover toasted pine nuts before serving and serve!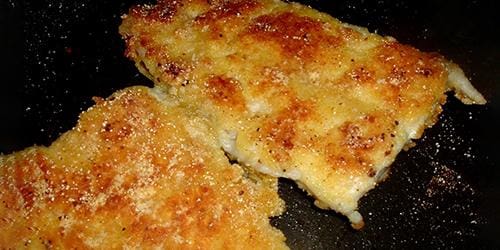 7. Pemmican
The word pemmican is derived from the Cree pimikan, meaning "manufactured grease." Peter Pond is credited with introducing this vital food to the trade in 1779, having obtained it from the Chipewyans in the Athabasca region.
Ingredients:
4 cups lean meat

3 cups dried fruit

2 cups rendered fat

Unsalted nuts

Dash of honey
Method
You can use meat, such as deer, beef, caribou or moose. Spread whichever you have available out on a cookie sheet and dry in the oven at 180 °F for at least eight hours, or until crispy. Once it's cooled, pound it into a powder-like consistency and grind the dry fruit.
Then, heat the rendered fat until it becomes a liquid, then pour over the dried meat and fruit and mix in the nuts and honey as well. Mix and slice into portions, then store in a cool, dry place until ready.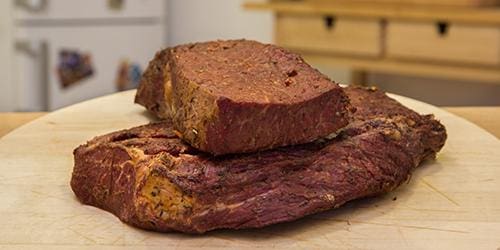 8. Frybread
To go alongside any of these warm dishes, you can make some of this frybread! This recipe originated 157 years ago, when the United States forced Indians living in Arizona to make the 300-mile journey known as the "Long Walk" and relocate to New Mexico, onto land that couldn't easily support their traditional staples of vegetables and beans. Frybread appears to be nothing more than fried dough—like an unsweetened funnel cake, but thicker and softer, full of air bubbles and reservoirs of grease.
Ingredients:
1 cup flour

1/2 tsp. salt

2 tsps. baking powder

3/4 cup milk

Oil or lard for frying
Method
Mix all of the ingredients together well until a dough forms, then knead on a floured surface until it is smooth. Then, roll them out into a thin layer and cut small portions, then drop into hot oil to fry until golden brown and there you go!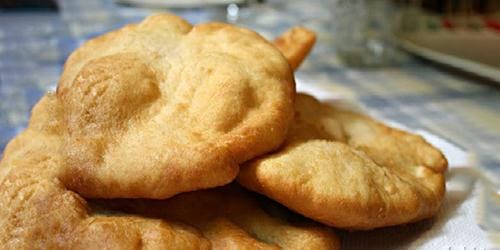 9. Acorn Bread
Or, you can try this acorn bread…
Ingredients:
6 Tbsps. cornmeal

1/2 cup cold water

1 cup boiling water

1 tsp. salt

1 Tbsp. butter

1 packet active dry yeast

1/4 cup lukewarm water

1 cup mashed potatoes

2 cups all-purpose flour

2 cups finely ground leached acorn meal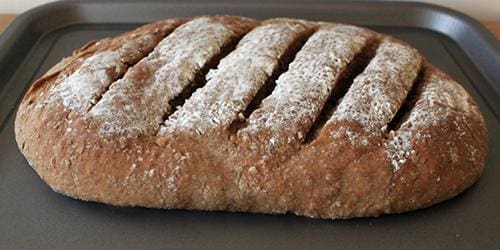 Method
Start by grabbing a big bowl and mix your cornmeal with the cold water first, then add the boiling water and allow to cook for about two minutes while you blend it together. Then, stir in your salt and butter, then let the mixture cool until it's lukewarm. With a separate bowl of lukewarm water, soften your yeast and then add with the rest of the ingredients.
Finally, knead until a sticky dough forms, then cover and let rise until it has doubled in size. Shape it into loaves and let it rise again, then bake at 375 °F for about 45 minutes and indulge in some acorn bread!
You may also like:
The Best Vegetables To Grow To Turn A Profit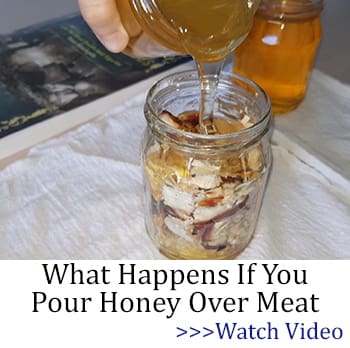 How To Make The Invisible Root Cellar (Video)
How to Keep Eggs Fresh for Months with Mineral Oil