Homesteading can be fascinating. But deciding which animals to keep and which to let go of on your property can be tricky.
Raising animals on a homestead can be rewarding and challenging at the same time. The truth is, not all animals are easy to care for, as some might require more attention than others, while others may be a hassle to control.
As an avid farm owner, I have always added new animals to my property. This has made me knowledgeable about which animals might be better for farmsteading and which ones are not. In this article, I will be sharing with you seven animals that can be challenging to have on a small to medium sized property.
There are some good chances that you already own some of them, so it's important to be aware.
Cattle
Even before I started homesteading, it was my dream to own cattle on my property. However, I didn't know that even though they can be valuable livestock, their maintenance can be quite difficult. I learned this fact after raising them for more than two years. Here are some good and bad parts of having cattle on a homestead.
The Good
They are useful in plowing lands.
Cattle's manure improves soil fertility.
The Bad
They require a large area of land.
Cattle need regular health checkups.
These animals are expensive to maintain.
Cattle are often prone to parasitic diseases.
Related: How To Raise Mini Cows For Prepping And SHTF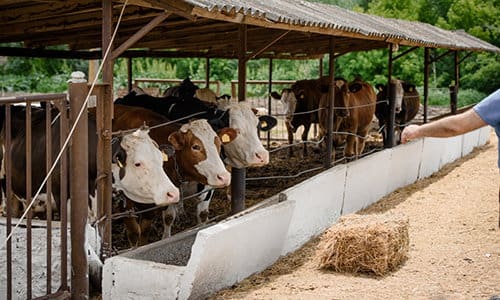 Alpacas
Alpacas are cute homesteading companions, but they also come with advantages and disadvantages. To handle these tall furry animals, you need to have specialized skills. Moreover, alpacas are often raised on homesteads for their fiber; as a result, their diet and living can vary greatly.
The Good
They're efficient grazers and manage pasture vegetation.
These animals have a gentle impact on the soil.
The Bad
Their diet and maintenance can be expensive.
You might also have to install specific fences to raise them.
They require proper shelter to remain in the best shape.
Consume additional supplements in order to remain healthy.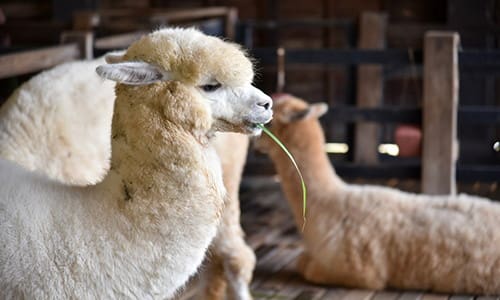 Guinea Hens
Guinea hens are usually raised for their delicious meat, eggs, and of course, their superficial pest control abilities. I had a pair of these on my farm when I started homesteading. These beautiful birds were good as well as bad in some aspects. They require appropriate shelter, water, and food, just like chickens. Lastly, they are social birds and are happier in flocks.
The Good
Guinea hens have a super alert nature.
They are low maintenance.
The Bad
Guinea hens hide eggs instead of laying them in the nest.
They make a lot of noise.
Due to their speed, they are difficult to relocate.
These birds are aggressive towards other territorial birds.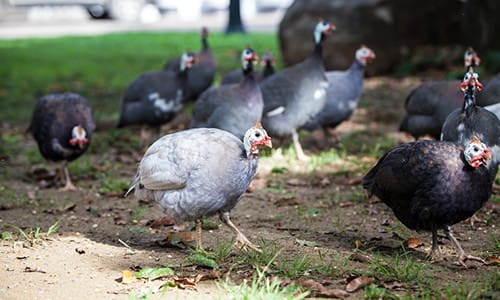 Honey Bees
If you're a beginner and just getting started with homesteading, it might not be the best idea to invest in honeybees. It is important to understand that these tiny beings are incredibly delicate, and if you're unable to protect them, you could end up hurting them.
The Good
Honey bees are excellent pollinators for flowers and vegetables.
They are a great source of pure honey.
Raising them can help in promoting a better environment.
The Bad
Keeping bees on your homestead requires knowledge and skills.
They require proper ventilation.
Bees need a healthy diet and a comfortable temperature to thrive.
Their nature can be aggressive if they perceive a threat.
Related: What Happens If You Place A Beehive In Your Backyard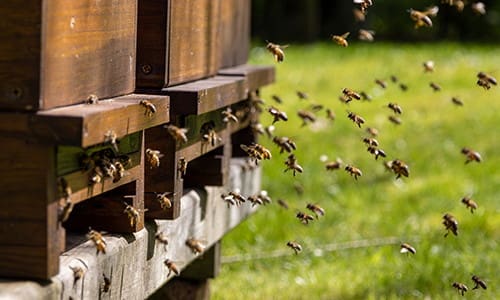 Llamas
When I first saw a Llama, it was impossible for me to tell it apart from an alpaca. However, after doing some research, I found both of the animals are different despite looking similar. While I used to love llamas, raising one on my homestead changed my mind. These animals require a lot of care which made my experience daunting.
The Good
They get along with other animals quickly.
Llamas are good homesteading guards.
The Bad
Llamas can be tough to handle for beginners
They can overgrow to be quite large.
These animals can be violent and unpredictable at times.
It is important to have regular checkups to keep them healthy.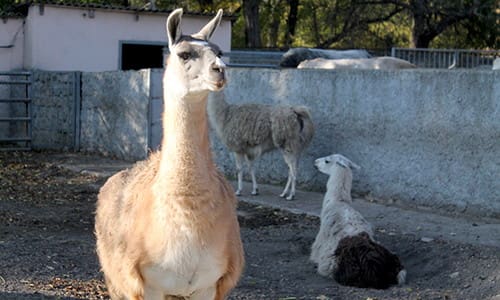 American Bison
Another interesting animal that I am sure you might have seen on some properties is the American bison. They can be fun to have on your property, but they can be challenging due to their size and temperament. So, when I tell you these guys are tough to manage, trust me, I am not kidding in any way!
The Good
American bison can survive in extreme weather conditions.
Their meat is lean and healthy when raised on a proper diet.
They have a positive impact on grasslands due to their grazing abilities.
The Bad
Due to their gigantic size, they are hard to control.
They require huge pasture land for grazing.
These animals are hostile and assertive.
Bison have special dietary needs.
Related: 7 Domestic Animals That Are Too Easy To Raise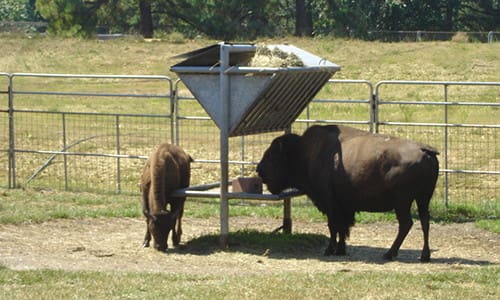 Horses
The presence of horses on my property used to be a huge pleasure to me until I realized how challenging raising them can be. My experience with horses wasn't entirely positive, so I'd like to share some good and bad aspects of raising horses on your farm.
The Good
Horses are beautiful creatures that add to the aesthetics of your farmstead.
Their manure adds a natural fertilizer to the soil.
These animals help in tilling or mowing.
The Bad
Their space must have special fencing.
Horses require a special diet to remain healthy.
In terms of grooming and health, they are costly.
They must have well-maintained paddocks with appropriate pasture.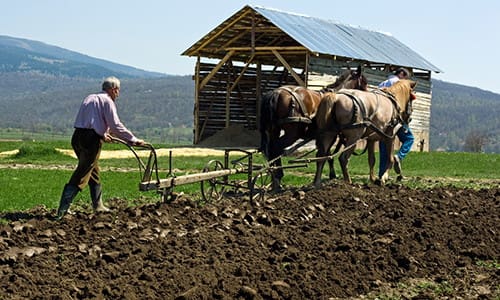 Once you master the art of raising livestock and other animals on your farm, homesteading can become a fun hobby rather than a necessity.
It is important to understand every animal's good and bad side before you have it on your homestead. Every creature is unique in its own way and might require special care to survive. Therefore, prior to having them on your property, it is a good idea to gain knowledge about them.
Happy farmsteading!
You may also like: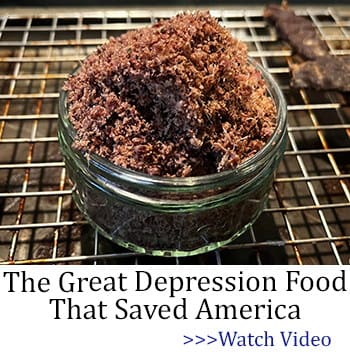 The Dos And Don'ts Of Buying Livestock
How to Butcher Game and Livestock (Video)
Most Vicious Chicken Predators
The Best Chicken Breeds for Your Homestead
Livestock Animals You Should Start Raising For The Upcoming Economic Crisis