I'm no stranger to home renovation.
When I first arrived in France, I landed on a 40-acre property with a historic Castle slowly crumbling down, along with five smaller buildings in dismay on the forested land.
So when we packed up our home to head a few kilometers away to our new dream property where we planned to set up our permanent homestead, we thought the renovation of this 17th-century farmhouse and preparation of land would be a piece of cake.
But we soon faced the untold truth: many owners of old homes shy from sharing with admirers – renovating an old house is tough work!
Pulling from our experience, here is what you can expect when renovating an old farm.
What Lies Beneath
When renovating any constructions that are 100+ years old, it is very, very likely that you will be tasked with ridding the home of asbestos and lead. These two things are located and recognized through a thorough diagnostic. But just because you know where it is, does not make them easy to take out.
Given the age of the buildings on the property, it's almost guaranteed that you will find asbestos and lead beneath the layers of paint and paneling. For the most part, asbestos that may be present in the home would be around old piping or electricity panels that you will replace anyways, but the removal can be costly.
Some people are willing to take on asbestos removal as a DIY project, but I am not one of them. I much prefer to pay a professional to properly extract and dispose of it to ensure the health and well-being of my family.
Related: What I've Learned Homesteading With My Family of 8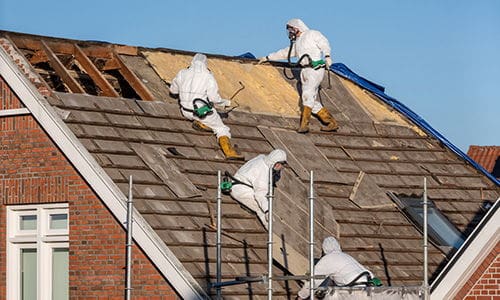 Lead, on the other hand, is a bit trickier. When renovating an old home, many of us would like to uncover the original aesthetic of the house and put in the work of uncovering layers of paneling and paint that likely have been added on throughout the years.
Getting to the natural state of walls, doorways, and fixtures can be like peeling an onion and requires some muscle. Many layers of paint will likely have lead in them, making the process of stripping the paint a dangerous one. So it's crucial to have the proper equipment for this, keep the room well ventilated and opt for using a chemical stripper to get the job done.
For old doors and moldings, it's worth considering dismantling them and having them professionally dipped and stripped of the paint.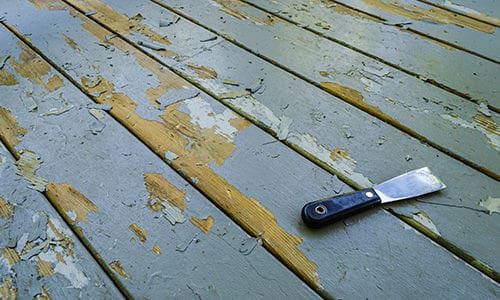 The surprises beneath the surface can be found outside too!
At our first attempt at turning the soil to prepare our garden, we found the ground much rockier than we had initially thought, making it unlikely to grow our usual range of crops successfully. We were then forced with the unforeseen task of creating elevated garden beds.
It Will Take More Time and Work Than You Thought
Building, arranging, and filling garden beds may not seem like a great deal of work, but it's just another unexpected task requiring more time (and resources) to take care of.
Just as we would often do at the castle, we would set a date for when we would have the work done on a renovation. This is fine to do when building a new construction, but when working with old structures, you are bound to be thrown a few curveballs along the way. This makes it hard to get things done within a set timeframe.
And these curveballs mean that you now have more work than you thought!
For example, from our experience, simple carpentry work, like adding a new beam to reinforce a floor, exposes loose stonework or rotten wood underneath old cement patching. Now you have another project to tend to before moving forward with your original plans.
Related: 5 Mistakes To Avoid On Your Property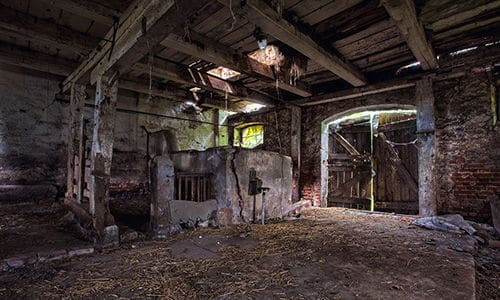 It Will Cost More Than You Think
Regardless of the amount of work we do ourselves for renovations and the clever sourcing of free or cheaply priced reused materials, renovation has always cost us more than expected.
If you want a realistic idea of how much the renovation of an old home will cost, take your initial estimate and increase it by 30%, just to be safe.
At both the castle and now on the farm, we ran into a few projects that we were sure we would be able to take on ourselves, only to later call in outside help simply due to a lack of needed tools/materials or, quite simply, proper know-how.
When lacking the know-how, we take great pleasure in learning from those who do these tasks as a profession, making us more at ease to take on similar issues if they are to arise in the future.
Some of the projects we called in help for included creating an opening in a stone wall and a piping system to bring well water into the home.
Our goal is to be 100% self-sufficient, but we have learned over the past several years of renovation work to old properties that there is power in knowing when to call in help. I much rather call in someone to help with more significant structural issues than to do it myself and need to readdress it within a few years and take away from the work we did in conjunction with the issue at hand.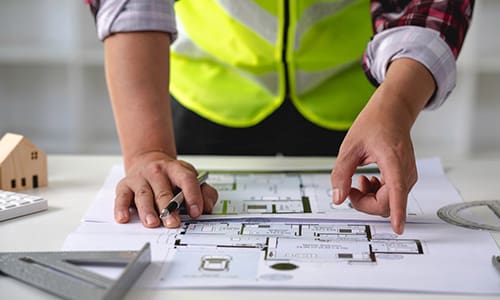 It Will Not Be Perfect
This is different from what anyone wants to hear, but even with passion and dedication, your renovation will not be perfect – at least not at the start of your homestead life.
You will find that you will finish most of your renovation and feel content with the work done, but there's always going to be something that you want to do differently, or yet another part of the property that needs fixing up.
That's normal! A farm, let alone any large, old property, always has something that needs tending to!
So perhaps reaching the point where you consider your property to be in perfect state will never come, but indeed over time, you'll find that it is nearly there.
You may also like: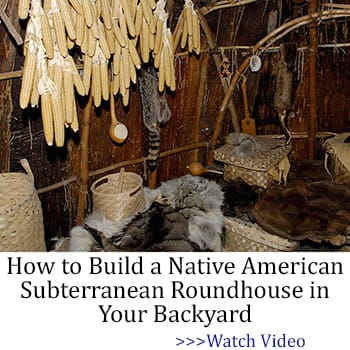 My Advice For All Homesteaders Out There
Cheap and Easy to Build Root Cellar in Your Own Back Yard (Video)
Backyard Projects That Might Get You Arrested
10 Food Waste Mistakes That Cost You Time & Money
How To Live Next To A Neighbor Who Doesn't Share Your Political Views