Being a grandma is the most wonderful thing in the world. You get to impart your knowledge for a second time in life. A grandma is given a second chance of being a mother to another generation.
Your biggest followers are your grandkids who treat you as the ultimate "know it all". You are their doctor, gardener, and personal chef.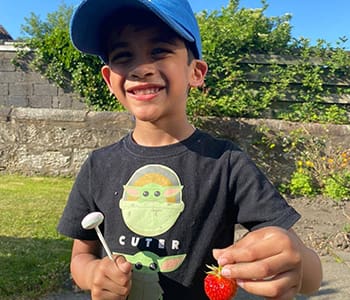 When your grandkids have a fall, a cough or fever, it is grandma who will come up with a home remedy and miraculously you are better in a jiffy. Apparently the concoction grandma gives is sweeter.
The garden thrives with fruits, vegetables and flowers. A grandma has magical hands and is the most patient listener, much better than a modern day psychiatrist. She has the ability to mend a broken heart, to make you smile through tears, to heal wounds and it is no wonder then that they say: Grandma knows best!
I'm a grandma to the most adorable little munchkin. He is the love of my life. If I was asked what I would want in this life, I would not change a thing, except that I wouldn't want him to grow too fast!
Grandma's Edible Garden
One of the main areas to concentrate on is fruits, vegetables and herbs. Take great care to select fruits that grand kids show preference. It is the same with vegetables.
Kids are picky eaters when it comes to vegetables. Most of the parental arguments are over not wanting to eat their veges. No amount of " your hair will fall off, or your teeth won't come back, you won't grow tall" will never convince them to eat what they don't like.
I don't see any point (now that I'm a grandma) forcing a child to eat something they don't like. They won't be the same age forever. One day they will grow up, and then choose not to eat, what you force them to eat as kids.
Growing what they love to eat and getting them to pluck their own favorite veges and fruits from grandma's patch has a magical effect. Fruits are supposed to be sweeter and veges are all crunchy just because grandma grew them.
The ones who don't eat carrots will happily munch on a raw carrot you dig up from the garden, if you have watched the movie Peter Rabbit with them, for over five times.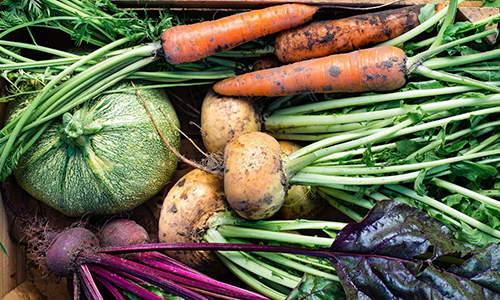 Medicinal Plants
Personally I always have turmeric, ginger and aloe Vera plants.
Turmeric is a golden elixir for hacking coughs and bronchitis. I will share an easy effective recipe as I go along.
Ginger juice is very useful for mild tummy aches. It also stops stomach cramps and dysentery. Crushing the ginger and extracting the juice mixed with salt and a dash of pepper powder is an elixir for stomach problems. For motion sickness (I have it) munching on raw ginger for the entire journey stops you from throwing up and the nauseated feeling goes away.
Aloe Vera is the quickest healer for minor cuts and accidental burns I grow aloe close to the kitchen. That is where most minor accidents take place.
Little fingers and toes have a way of wiggling up a counter top. It's incredible how kids can do the ballerina pose when they want to reach for something they shouldn't (lol).
Related: The Indispensable Medicinal Garden Every Homestead Should Have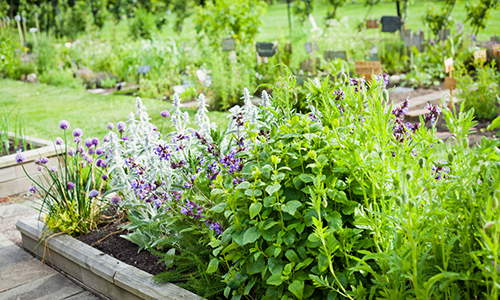 3 Easy and Quick Recipes
Medicinal
Sweet
Savoury
1. Turmeric milk
Ingredients
1 Cup of liquid Milk ( I Use cow milk)
1/2 Teaspoon Turmeric powder or 1″ piece of ground raw turmeric
2+3 Pepper corns
1 Teaspoon of bees honey
Method
Bring the milk to boiling point and add the turmeric and pepper corns. Let it boil for a minute. Take it off strain it then add honey and drink it while slightly hot.
Related: Soft Milk Bread Without An Oven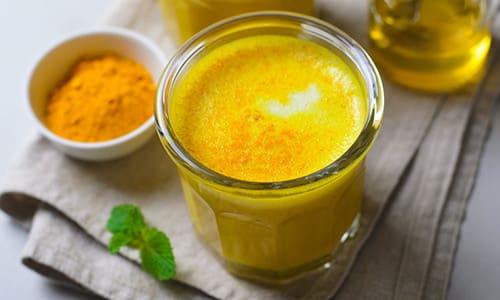 2. Chocolate Biscuit Pudding (No Baking)
Ingredients
1 Pkt of Marie Biscuits or semi sweet biscuits
2 Cups milk
1/4 Pound salted butter melted at room temperature
2 Egg whites beaten
1/4 Pound milk chocolate grated, chocolate spread or chocolate chips melted
1/2 Pound soft sugar or granule sugar ground
1 Tsp Vanilla essence
Choice of nuts Hazelnuts , cashew, pistachio or mixed nuts lightly chopped
Few cherries peaches and blueberries
Whipped cream
A rectangle glass bowl
Method
Soak each biscuit in the liquid milk. Dipping just for a second Arrange it in a layer in the bowl.
Mix the butter, sugar, vanilla, egg whites and chocolate making a thick spreadable paste.
Keep layering with biscuits a few nuts and the chocolate paste. Repeat till all the biscuits are soaked. Spread an extra layer on top. Garnish with the nuts of your choice add a few dollops of whipped cream and place the fruits on top.
Refrigerate this for about an hour. You can cut it direct from the bowl and serve or you can plate it and add more of the chocolate paste to decorate it like a cake.
Related: 5 Recipes That You Can Make If You Live Fridge-Less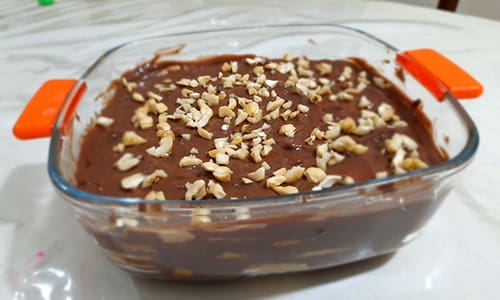 3. Bone Broth Soup with Selected Vegetables (Ox Tail Bones or Breast Bones)
Ingredients
1 Pound Breast Bones or Ox tail bones
1 Cup red Dhal
2 Breakfast Cups with chopped vegetables: potato, beans, carrots, tomatoes, leeks, celery
Salt and pepper to taste
slightly salted butter (2 Tablespoons)
Method
Put the bones on a tray sprinkle salt and pepper and place it in the oven at 480°F. Once the bones are roasted ,take it out and leave on a side.
Add the butter in a pan and when it gets heated add all the vegetables, except the red dhal.
Temper all in the butter then add the veges and red dhal into a pressure cooker. Boil it well till meat is tender and falls off the bones. For picky eaters who don't like veges, blend it and serve the thick soup with the chunks of meat and butter and toast.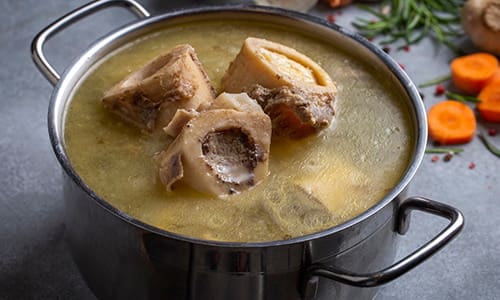 Personal Thoughts
I am not a medical professional and cannot be responsible regarding allergies. I do not know of alternatives for the food items used in the recipes.
This is written from a grandmother's heart with love.
You may also like: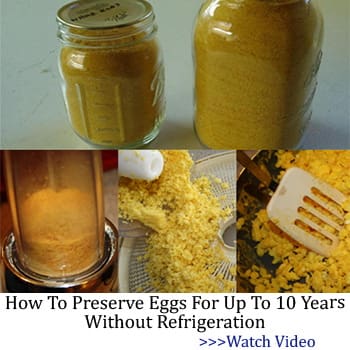 My Advice For All Homesteaders Out There
What Our Forefathers Did and Built Around the House (Video)
How To Dehydrate Milk For Long Term Storage
Amish Recipes Every Homesteader Should Know
Recipes I Made From The Lost Super Foods Book: Canned Hamburger Meat