If one mentions the word 'grass', chances are you might think of it as something that's should be kept away from your garden. Sure, there are many particular varieties out there that are worth growing, especially on your lawn. But after reading this article, you might as well be on your way to dig a hole for the newest addition in your garden.
If you happen to know anyone that hails from Asia they will certainly tell you that it is a delicious and healthy plant. What makes it so?
Lemongrass
Lemongrass is actually a catch-all term for over 50 species of grasses that are commonly found in Tropical Asia and Southern India. It grows in sizeable clumps that can reach up to six feet in diameter. Its leaves are thin, slender, and coarse and can reach up to 3 feet long.
In this article, however, we will focus on the Cymbopogon Citratus, as not all species are edible and let alone, beneficial for human use. We will call the said species as Lemongrass from here on out until the end of the article.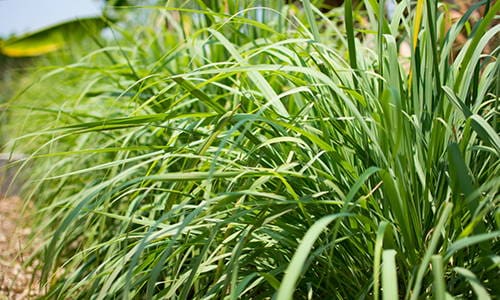 This variety is most abundant in the Philippines and Indonesia where it is referred to as "Tanglad" or "Sereh" respectively.
While it is indeed common, or even native to those two countries, the plant has since been introduced to various parts of the world including South America, Central America, and even Madagascar.
The plant's key characteristics, its lemony and piquant aroma, and its flavor with hints of ginger make it perfect for culinary uses.
Lemongrass vs. Citronella
Earlier, we did mention that not all varieties are edible and also beneficial. However, there is another variant that might also make a wonderful addition to your garden. Citronella.
To those who are unfamiliar with the plants, it is very easy to mistake one for the other. In fact, it even happened to me when I was younger.
Lemongrass and Citronella share almost the same makeup as one another. Both have long, slender leaves with a fibrous length of stem coming out of the roots.
However, by inspecting closely, you will notice that the Citronella has broader leaves compared to the former. It also has a firmer and longer stem with a brownish-red discoloration. On the other hand, Lemongrass' leaves are thinner with more slender stems and a greenish overall appearance.
All things aside, the key thing to remember is that Citronella is never meant for consumption and should only be used in an external application. In fact, its best use is to repel pesky mosquitoes and it is extremely good at doing it.
Benefits of Lemongrass
Aids indigestion

Improves weightloss and Breaks down Cholesterol

Alleviates Insomnia and Anxiety

Effective against Colds and Flu

Weakens E Coli
Personal Favorite Lemongrass Recipe
"Chicken Inasal or Filipino Coal-Grilled Chicken Marinade"
Now, there are plenty of different uses that can be attributed to Lemongrass. It can be a good mosquito repellent as well as a healthy tea ingredient. However, I will show you my most favorite thing to do with lemongrass: turn it into a chicken marinade!
This recipe is very savory and appetizing and is a classic Filipino viand. Its taste is a little bit on the sour side but the rest of the ingredients does a good job to even the taste out.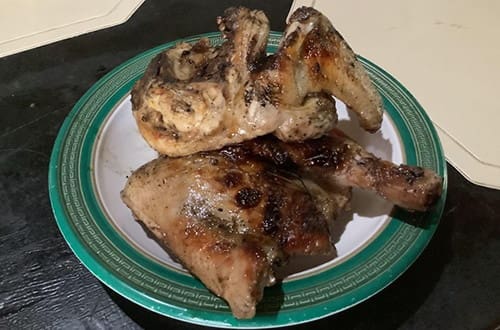 You will need
1 pc medium-sized shallots, sliced.

4 cloves of garlic, minced.

1 tsp of freshly ground pepper.

2 grams ginger, finely sliced.

2 pcs calamansi or ¼ slice of lemon.

1 tsp brown sugar.

1 tbsp salt.

1 cup vinegar.

1 tablespoon soy sauce.

2 tablespoon Knorr Liquid Seasoning

2 stalks of fresh Lemongrass

4 pcs of chicken preferably chicken thigh quarters
Procedures
1. Combine the first eight ingredients together in a casserole dish. Make sure to squeeze the juice out of your calamansi or lemon, whichever is available to you.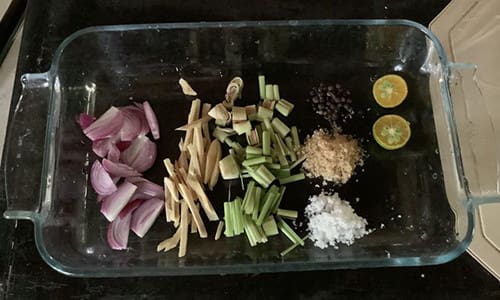 2. To prepare your fresh stalks of lemongrass, clean any dirt that might have remained in the root end of the stalk with water. Next, remove any layer that has already dried or has started to peel off.
Then, make sure to cut off the leaves just as it transitions to the harder, more fibrous part of the stalk. Finally, using the broadside of your knife, crush the remaining stalk along its length and chop. Mix along with the rest of the marinade.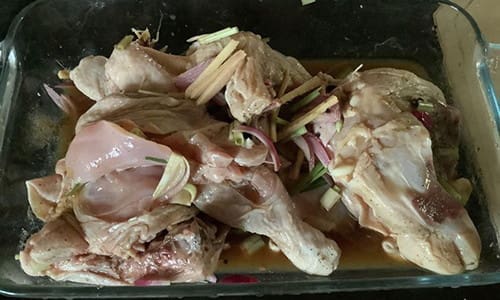 3. Put the chicken in for 30 minutes and remove it when ready to cook.
How to Plant Lemongrass
Now, if by any chance you got interested in growing lemongrass in your own garden after reading this far, then don't worry as we will show you the steps on how to do it in three easy steps.
Step 1: Get your Primary Stalk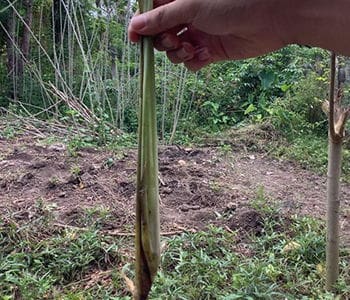 The very first thing you need to do is to find a clump of lemongrass that's already thriving, or you can try visiting your nearest gardening supplies store if they have it for sale. If not, then buying online would be your only option.
If you're pulling your first stalks out of a live clump, make sure to push your garden knife in between the stalks to separate it from the main bunch. This will make it easier to pull out with the roots intact and you're not going to end up with a huge chunk of lemongrass in your hands.
Step 2: Cut the Leaves Off
Afterward, cut off the part where the plant is beginning to transition from the fibrous stem towards the slender and more flexible leaves of the plant.
Step 3: Plant it on the Ground!
Lastly, dig a hole in the ground that is big enough to fit your stalks but deep enough to cover all of the roots.
When choosing a spot, make sure that it's on an area with full sunlight and soil that is rich with nutrients. It also helps to plant in well-drained soil with a pH level somewhere between of 6.5 to 7.0 for best effects.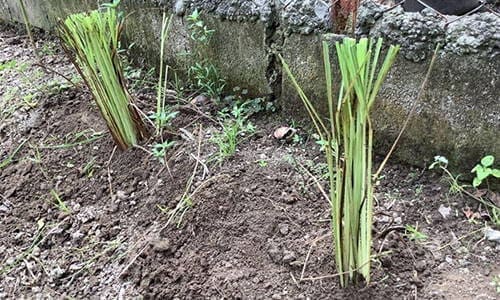 Lemongrass is an exciting addition to your vegetable garden. Not only would you be able to reap its benefits but you'll also have the chance to partake in Asian culture, especially on the culinary side.
If you have any questions that we might have left unanswered, feel free to ask them in the comments section below.
You may also like: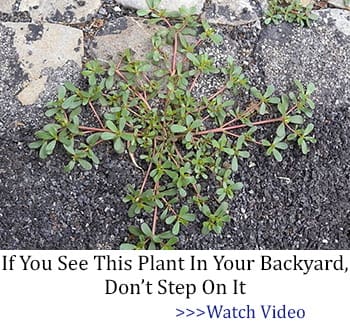 The Lost SuperFoods: Book Review
100+ Long Lasting Foods that Can be Stored Without Refrigeration (Video)
Best Crops For Your Survival Garden
8 Dangerous Mistakes To Avoid When Storing Your Food
How To Attract Toads and Frogs to Your Garden (And Why You Should Do It)