Plummeting temperatures and shorter days are definitely reasons to be spending more time indoors, and the garden gets a back seat as far as daily routine is concerned.
However, winter does not need to mean that your garden activities come to a halt! Gardening in the winters is possible, and with experience and care, it is quite possible to have a harvest at your dining table through the year.
Crop Varieties and Seeds
It is important to be informed about the climate resilient varieties of crops that are suitable for your area.
Local varieties always tend to be best equipped to handle the local weather, so always lean towards plants that you have seen in your area. Being a part of a local gardening community or having a reliable source of seeds in your vicinity will help you with gather information based on what other gardeners may experience.
Choosing native varieties and heirloom seeds would give you the possibility to save seeds for next year. With each generation of seed saving, your crop will be hardier to the local climate, they will adapt to soil chemistry and be resilient to pests and illnesses.
Not all plants can survive the winter. Remove tender bulbs from the ground if they are not suited for the winter, dry them, and store them away so that you can plant them in the spring.
For spring flowers like daffodils and tulips, plant your bulbs before the winter sets in, and before the ground gets wet and cold. This will help them acclimatize and they will be ready to blossom as soon as spring arrives.
Related: How To Keep Your Garden Alive During Winter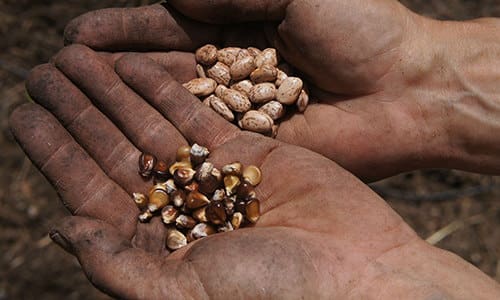 Soil Maintenance
Plants usually go dormant during the winter, during which time they absorb less water from the soil, and the roots easily rot.
Make sure that the soil is well hydrated before the winter sets in and maintain your garden such that all your plants are well drained before the cold, wet weather is upon them.
Using containers for your plants and placing the containers above the ground will help create a good draining system.
Covering the soil with mulch is an excellent way to prepare for the winter. You can create a compost mulch from leaves, bark, twigs and even newspaper and layer the ground with this. Mulch helps keep the ground warmer through the winter.
Keeping a garden compost pit is a good idea to keep an easy source of nutrition for your plants, and having access to compost through the winter.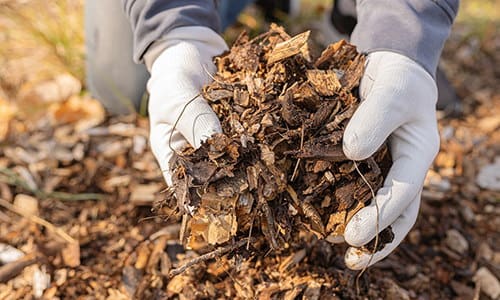 Protection from Frost
While your plants may be resilient to low temperatures, protection from winter shock and frost bite is necessary.
Not everybody can have a greenhouse for their garden, but you can create protective frames around your plants and cover them with transparent sheets, which will provide insulation and yet allow them to capture light. Be careful about overheating on a warm day, though, because the plastic sheet can trap a lot of heat.
You also may cover some hedges and shrubs with blankets or covers – and plants in containers could be moved indoors.
Plant varieties that are not native to the area will probably need to be moved indoors through the winter in any case.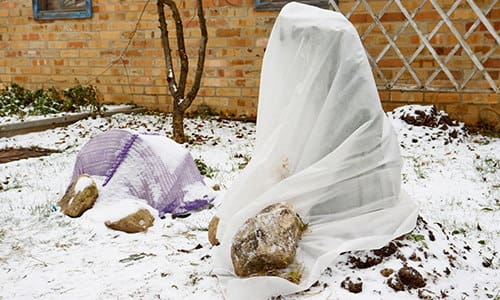 Pests and Wildlife
The spring and summer may bring bugs and pests, but the winter brings wildlife, particularly if you are growing food in your garden! With scarcity of food in the area, it will not be long before the rabbits, moles and squirrels figure out where they can get a regular supply of garden fresh produce!
Fencing for your garden will need to be thorough, with fences running at least a foot under the ground to stop rabbits from burrowing below your fence and coming through. A wire mesh below your plants will protect your plants from a lot of other burrowing pests like rodents and moles.
If you live in an area with deer in the vicinity, make your fences higher to prevent them from jumping over the fence.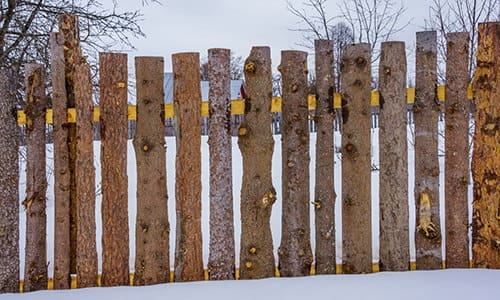 Maintenance and Appearance
Plan access to your garden for the winter and work out the paths that you are going to be walking over. Cover these pathways with mulch or wooden planks, to prevent the mud from being walked over and getting packed in.
Walking on mud is going to make it hard, it will not absorb any water which is going to result in a very slippery layer of ice freezing over the surface – not something you wish to be walking on when especially while you are carrying a basketful of winter harvest!
Another reason to keep your walkways mulched, is to protect the topsoil. Damaged topsoil may result in fungus growing below it, which is going to affect your winter garden.
Watch out for all the maintenance you need around your garden through the winter. Prepare for high winds with strong fences and panels, clear out hanging icicles, particularly when the temperatures keep changing. Container gardening is a great way to add some cheer and spruce up the appearance of your garden.
Related: My Day As A Homesteader During Winter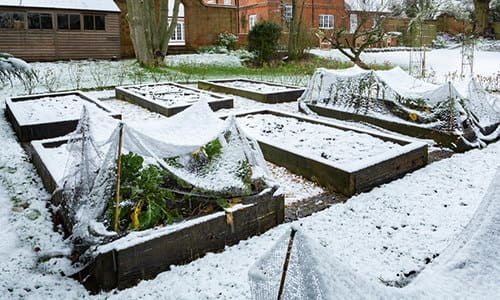 Preparing in Advance
Preparing in advance is a crucial part of winter gardening!
Clearing out the fallen leaves from gutters and drainage, preparing mulch from garden waste, cleaning of paved surfaces, clearing out the moss. Spend a little time clearing out the weeds from your garden and thinning out lawn patches.
Pruning is an important part of preparing for winter, before the branches turn yellow and begin to rot. Most fruit trees need to be pruned prior to the winter.
Make sure you have your winter gear ready, with good pair of boots and warm garden clothes, and an easy warm beverage you can grab as soon as you return from the garden!
Growing food in the winter may not be an easy task, and it may take a few seasons before you find a regular harvest from your garden. But small steps, a good selection of plants, and some protective and preventive tips will get your started in the right direction.
In any case, whether you decide to grow food this winter or not, don't skip the maintenance of your garden, so that you can hit the ground running when spring arrives.
You may also like: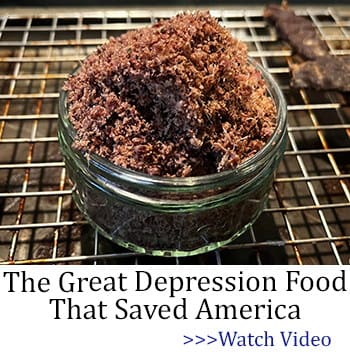 11 Ingenious Uses For Eggshells In Your Garden
The Succulent Red Plant That Tastes Like Bacon (Video)
Gardening Mistakes Most Beginners Make
200 Pounds Of Food You Can Harvest Only This Winter