Economists say that there ain't such thing as a free lunch. And while that may be true, it is also true that some lunches are cheaper than others, and may even get close to free.
This article will tell you how to save some serious cash. Not only helping you to save for that vacation you want to take, but also help you pull through hard times.
Buy from friends, pawnshops and thrifts stores.
Pick up the phone and call that friend, just to find out how she's doing. Then, halfway through the conversation, ask her if she's still into cycling.
"Not? How strange, I was just thinking about buying a bike. You interested in selling yours?"
Pawnshops and thrift stores are also great places to pick up bargains. I have never bought new tools. I only ever buy from pawnshops and have an arrangement that they call me if something nice comes in. They will not always call you, but sometimes, when they do, you will be really glad they did!
Barter and Rationing
Know how many slices a bread has. Ration them. If it's two a day, then that's what it is. You can ration milk by using a small measuring cup to ensure you don't over pour it onto serial or into the coffee. I use a ruler to slice up my butter and cheese.
Use measuring cups for dish washing and clothes washing detergent.
When applying toothpaste onto your toothbrush, go vertically across the bristles to ensure you use only a pea-sized amount. Going along the bristles will result in a lot of wastage.
Ration toilet paper. Every family member gets their roll and must make do with less than 20 sheets per day. Encourage them to get some extra at school or work.
Barter means you exchange goods for goods, or goods for service. I will mow your lawn ten times for that ugly old couch in the basement. You will be surprised how many people will go for that. Offer swimming pool cleaning, car-washing and pet cleaning in exchange for stuff. Avoid washing aggressive dogs and pet snakes!
Related: What We Learned Living on Our Food Storage for a Month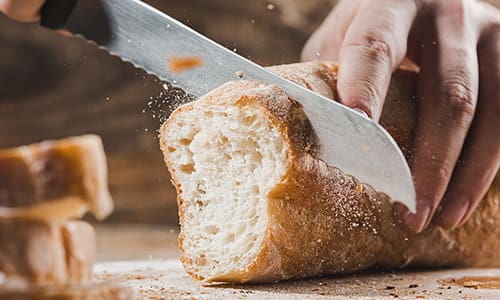 Shopping Route and Frequency
Always make a shopping list, and only buy what is on the list. When making the list, start with the most expensive items at the top. When you get to the mall, plan your route so you can walk from the closest to the furthest department store. At each store, check the prices of the top ten most expensive items on your list. At the last store, you should have three or four competitive prices on the list. Now you back trace, buying the cheapest at each store where you know you will get the best deal.
Many stores change their prices daily or use what is called known price items to fool consumers. This means that they will drop the price on certain items like cereal, but then hike the price of coffee or soft drinks to make up for the loss.
Buy groceries once a month. Buy fresh goods like bread and milk once a week. You can freeze milk for up to a week and bread for up to a month. The less time you spend shopping, the less you will spend.
Also, find out from stores where they sell goods that are close to their expiry date. Some stores have displays where these items are sold for 20% off, etc.
Related: 5 Vegetables That Are Too Easy To Grow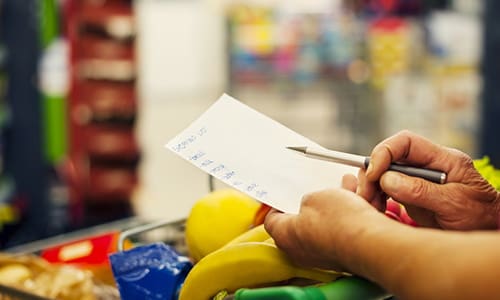 Join Groups and Clubs
If you are into hiking and don't want to spend a fortune on hiking gear, join the hiking club. Whenever you want to buy new gear, let the members of your club know what you are looking for. There will invariably be someone who bought a sleeping bag for their son but he left for college etc. The same applies to almost all hobbies and related activities.
Online and Price Comparison Apps
Various apps track pricing across shops and outlets. Use one of these. Also, online shopping is almost always cheaper than going to the store. Many websites also sell used units.
Retiree's and Widows and Movers
Many retiree's sell unwanted stuff when they move to their kids or into retirement villages. Keep your ear to the ground, and if you hear of someone retiring, contact them and ask if they are going to be selling off some unwanted items.
The same applies to someone who has lost a spouse. A widow may be selling some of her husband's old golf clubs or tools. Find out from your local funeral home if you can put up a wanted sign on their bulletin boards
When you see someone moving, find out if you can take all the things don't want any more down to the local charity. You must take the stuff they give you to the charity, but maybe you keep some old fishing rod for your trouble?
Related: 11 Things That Won't Lose Value In A Crisis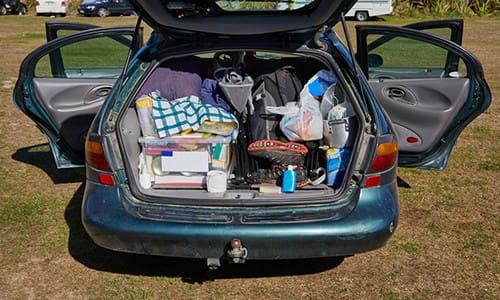 Coupons, Specials and Loyalty Programs
When standing in line at the store, find out if anyone close by doesn't belong to their loyalty program, and if they mind you swiping your card to get their points. Many people will go for this.
Also, make sure you read and keep an eye on promotions associated with loyalty programs. I maintain a 'War Chest' and have bought a years supply of olive oil and coffee when they were on really good promotions. I have saved thousands this way.
Use every coupon and coupon code you possibly can. Take a few extra sheets and stock up while you can on discounted items.
Shopping: Specials and After Season Sales
Clothing prices are seasonal. End of season sales is how stores attempt to rid themselves of unsold stock. This is the time to go and buy clothing if you really need it and don't find it at your nearest thrift shop. You will have to wait for close on a year before you can wear it, but that means even a larger saving because when the season comes around, you won't need to go shopping at all.
Black Friday and Cyber Monday are no brainers. Christmas shopping should be done ideally only after Christmas, prices drop from 26 December and drop even further from 1 January.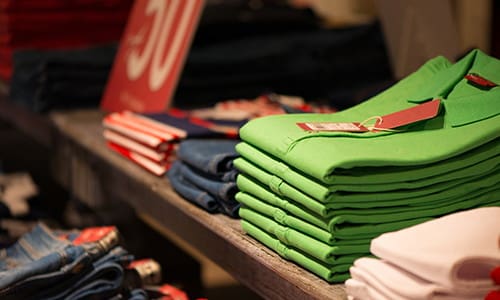 Ride Your Bicycle
Not only will you be saving fuel, but you will also save on tires, maintenance and other costs. Go for vehicle insurers that charge you per mile driven, and keep your insurance premiums low.
There are also health benefits involved in being active, so you should save on medical bills in the long run.
Water
Whenever you are thirsty, drink a glass of water before you pour yourself a soda or get a coffee. This will ensure that you don't have a second serving, and may even satisfy you to the point where you don't want a serving at all.
Fill a bucket with water, put it in your shower and then use it to bathe in. The water can then be used to flush your toilet. This should save you some money on water bills.
Honorable Mentions
Support your local library.
Learn how to use web torrents to download movies and e-books. This is only to pre-screen the items so that when you buy, you know you're not wasting your money.
You may also like: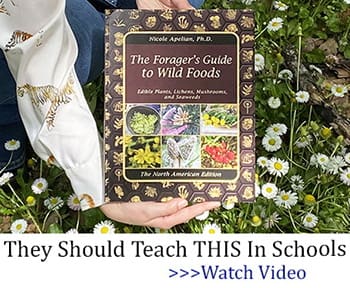 DIY Cheap & Portable Washing Machine
100+ Long Lasting Foods that Can be Stored Without Refrigeration (Video)
How To Heat Your Home Without Electricity
6 Things You Need To Do Before The Upcoming Crisis
10 Recipes From "The Great Depression" To Survive The Next One