In France, house and property hunters call a home that wins them over coup de cœur, or a "crush".
A coup de cœur has everything you wanted and more: perfect view. A quaint barn out in the field. A stone garden-side cottage. Frankly, these properties have everything these owners want and think they need and are readily searching for a pen to officially put in their offer. But the reality is that there are many more things to consider when buying a new property.
So put on the brakes, and look over these examples of Do's and Dont's when buying land.
Do Consider Building Your Own Home On Your Land
It is very well possible that you have fallen upon a dream property that includes a beautiful old house to make your home. Old homes generally need a lot of work to renovate and bring up to date.
And not just aesthetically, a lot of work goes in to improving the overall health of the home (and eliminating health risks to you!). Badly deteriorated beams from woodrot or termites, ridding the home of asbestos, custom double pane windows for now deemed unconventional shapes and sizes, and new roofing are the most common projects that come along with old homes.
Although a couple of them can be manageable, a complete overhaul tends to be much more costly than expected.
Building your own home can be a great option for those who find themselves in this situation. Surprising to most people, it is an option that can come in at a much better value than renovating an old home.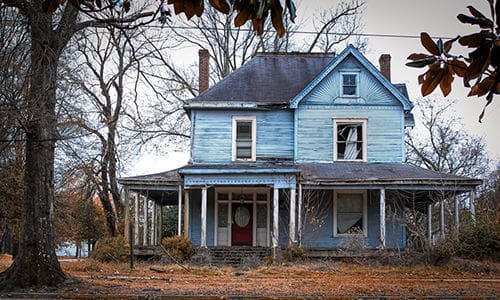 Don't Forego Land Environmental Tests
Your big plans for your fruit tree orchard, or your dream potager can become a never ending nightmare if your soil is not suitable for agriculture. When considering to purchase a new property, it is essential to conduct environmental tests to be clear of the state of your soil, air, and water.
Not only are having these environmental tests done important for your own personal health and plans for your property, but as the land owner, you are made legally responsible for the hazard your property may cause to the environment.
Before signing anything, be sure your environment is healthy or can be rehabilitated to reach optimum health without much of a fight.
Related: How You Can Find Out If Your Homestead Water Is Polluted Or Clean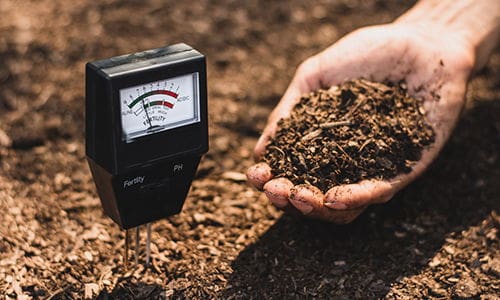 Do Consider The Value Of Homes In The Area
Although you may be planning to build your forever home on your soon to be acquired land, there's always a chance that somewhere down the line, you will want to list your property for sale.
It is important to consider the value of the homes in the surrounding area and refrain from exceeding the average value by much more. If you purchase a property where the surrounding homes are worth only $100,000 and you spend $400,000 on your own, you run the risk of not finding a buyer for your land. Or have the land listed for sale for several years before receiving an offer.
Don't Disclose Your Plans To Neighbors
This piece of advice certainly does not sound neighborly, but it's best to keep to yourself about your plans for your new land.
It's very possible that the land you are purchasing has been sitting vacant for years. Your new neighbors may not be very warm to the idea that their surroundings are about to change. A new structure in sight from their windows, animals near by that weren't there before, etc.
Don't be fooled and think that you're neighbors won't go out of their way to try to throw a fork in your plans if they don't like the sound of it.
Related: How To Live Next To A Neighbor Who Doesn't Share Your Political Views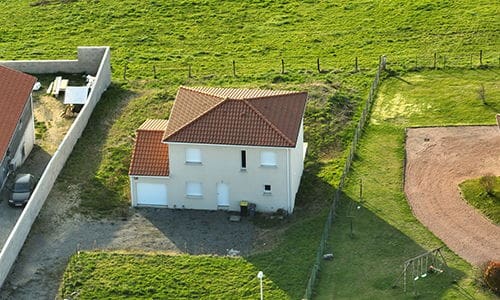 Do Check Local Land Zoning Regulations
Many of us looking to become homesteaders plan to make an income off of our land. But depending on how your property is zoned, your plans may not be legally feasible.
Zoning laws regulate what the land can and can't be used for. It's for this reason that you should have a clear idea of what you want out of your land and be sure the land you have your eyes set on allows for it. If your working with a realtor, they will be able to access this information for you quickly. Otherwise, zoning regulations for the property will be available at your city/town hall.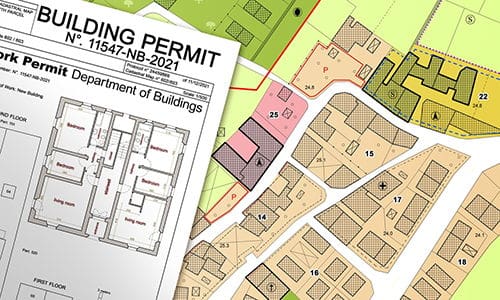 Don't Be Surprised By Hidden Costs
Creating and keeping to a budget is essential for buying new land to make your home. But you can be sure that a few unexpected costs will pop up along the way.
One hidden flaw can reveal a slew of other things that must be tended to. For this reason, it is important to budget for the costs you know will need to be covered and keep a reserve for the costs that seem to come out nowhere.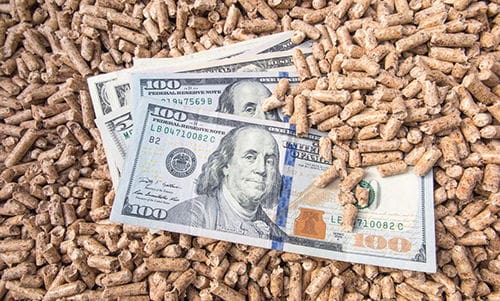 Do Work With A Realtor
It's becoming more and more common to forego using a realtor for purchasing a home and buy from owners directly. However, there is much advantage to using a realtor in your search for land.
A realtor will be able to help you easily nail down the best selection of land that falls within your budget and zoning requirements. They will also be much more realistic about the budget needed for repairs or preparing your property for certain activities or transformation.
Realtors want to sell the property as much as the owners do, however, they have legal obligations to keep to when it comes to disclosures about the property (owners do as well, but are not always savvy about their obligations), and a reputation to protect to secure future business. They want to help you get exactly what you want from your land.
Buying land is a unique adventure for every soon to be property owner.
Though, undoubtedly, there are common mistakes or struggles that many who have already purchased their land have experienced, and these 7 Do's and Don'ts can help make for a smoother ride.
You may also like:
Woodworking Projects You Can Make On Your Property (Video)
Avoid These 8 Looter-Inviting Things On Your Property
This Is Why You Should Have Charcoal Around Your Property
Leaving the City? Here's What to Look For In A New Community