Everyone loves potatoes, they are delicious and versatile and can be made into a variety of dishes including fries, mashed potatoes, boiled potatoes, potato pancakes, and much more. Growing your own potatoes is a great way to have a constant supply of them. The problem is if you don't have a large garden, they take up too much space to grow. The good news is it is possible to grow potatoes in tiny spaces, you've just got to get a bit creative. If you're a potato lover but don't have enough space in your garden to grow them, keep reading to find out how to grow them in small spaces.
Growing Potatoes In Tiny Spaces
Potato Grow Bags
All you need for this method are some sturdy bags. You can purchase them from Amazon or your local gardening store. Not only are grow bags cheap, but they are also reusable and make it easier to harvest your crops at the end of the season. Once the potatoes are ready, simply tip the bag upside down. You can reuse the compost somewhere else in your garden.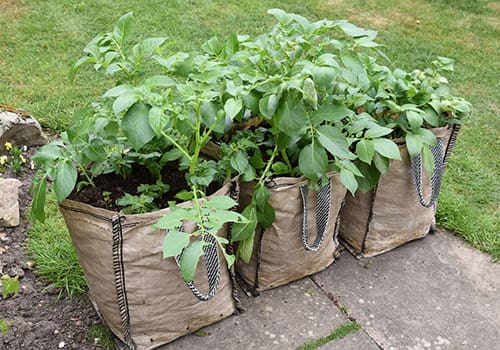 Turn Old Clothes Into Bags
If you really don't want to spend any money, turn your old clothes into grow bags. The clothing should be made from a strong material such as denim so don't throw out your old jeans.
Cardboard Boxes
Do you have any cardboard boxes lying around? They will need to be large and strong enough to hold the potatoes. The box will get a bit tattered when it gets wet, but it will hold until they are ready to harvest.
Tire Stacks
You can use old tires to do plenty of things around your homestead, and one of them is to grow potatoes. To prevent the chemicals from the tires from transferring to the potatoes, make sure you line them.
Pyramid Raised Bed
You can grow plenty of potatoes in a pyramid-raised bed. Just make sure they're deep enough for optimal growth.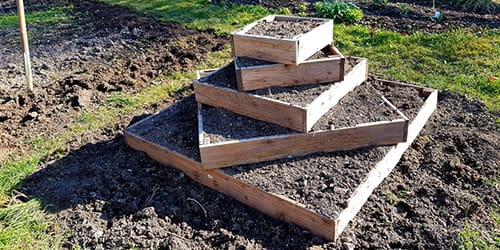 Straw Bales
Straw bales make great potato-growing spaces. The only requirement is that you water and fertilize your bales to get the decomposition process started.
Wicking Bed
Aquaponics and hydroponics systems provide the small spaces required to grow potatoes. However, they can only be grown in wicking beds. The bottom of a wicking bed contains a reservoir filled with gravel and water. A grow bed sits above the reservoir allowing the water to saturate the plant roots.
Gallon Buckets
A few food-grade five-gallon buckets will save you plenty of space.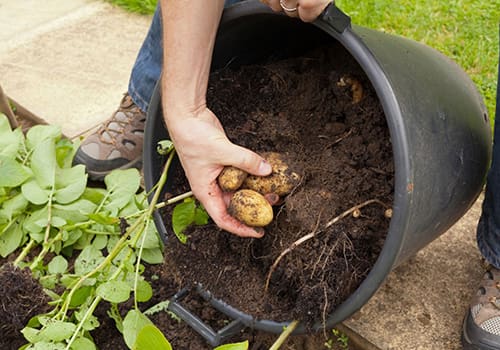 Old Tote Bags
A great way to recycle old tote bags is to use them to grow potatoes in small spaces. Just make sure they are sturdy and don't have any large holes in them.
Coffee Sacks
Take a trip to your local coffee shop and ask if they've got any coffee sacks. You won't need to worry about drainage because the sacks are woven. They are made from biodegradable material so will probably only last for one season.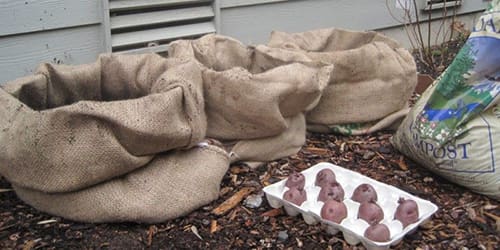 Laundry Basket
An old laundry basket is perfect for growing potatoes. Just make sure you line the basket to prevent the soil from seeping through the holes.
Wire Mesh Towers
A simple way to make potato growing towers is by making cylinders out of wire mesh.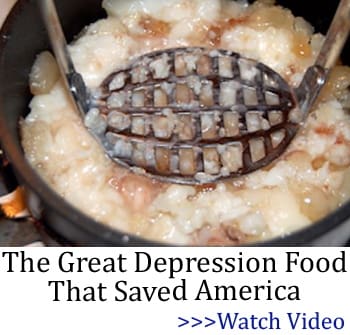 Gallon Barrels
Homesteaders use gallon barrels for many tasks, now you can add potato growing to the list.
Wood Towers
Make a few potato towers out of recycled wood. Nail or screw planks of wood to four corner posts. As they grow, you can keep adding more wood and growing more potatoes.
Stacked Planters
Stacked planters work in the same way as pyramid-raised beds. Plant the potatoes around the edges of the largest planters, and fill the smaller ones on top. Just make sure there is enough space in each one for earthing up.
How to Grow Potatoes In Small Spaces
Growing potatoes in small spaces is a simple process, but you will need to take a few things into consideration before you start the growing process.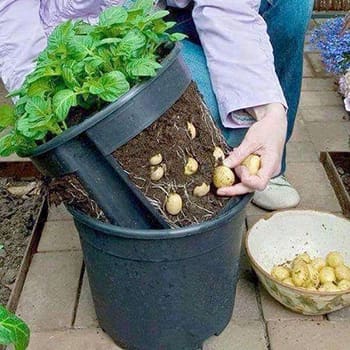 Sunlight: Potatoes need between 7-10 hours of bright sunlight per day. Since it takes 12-20 weeks for them to grow, it may not be possible to grow potatoes in cold climates with short summers.
Water and Drainage: Whatever you grow your potatoes in, make sure there is sufficient drainage at the bottom to prevent root rot. It's also important to mention that on extremely hot and windy days you will need to water your potatoes twice a day to prevent the containers from drying out. Additionally, to stop pests from getting to your potatoes, don't put your buckets on the ground, set them on top of a few two by fours
Soil: Choose soil that will retain moisture but drain quickly. It should also have a limited amount of compact. Since you're not growing the potatoes in the ground, you'll be watering the soil more often which washes out the nutrients. Therefore, you will need to start the growing process with a good fertilizer and keep fertilizing throughout the season.
Choosing a Container: When choosing a container to grow your potatoes, make sure the plastic is food safe. You will find this information on the bottom of the bucket. The container also needs to be wide and deep enough. Approximately 50-60 cm wide and 50 cm deep is big enough.
Potato Growing/Chitting: Seed potatoes are the best option for growing potatoes in small spaces. To start the chitting process, place the seeds on an egg container, and leave it on the windowsill. They will soon start sprouting, some gardeners suggest taking out the weakest eyes as they grow. Once the seeds start chitting, you can start the growing process.
Planting the Potatoes: Add 3-4 inches of compost to the bottom of the space, then add the potatoes. The strongest eyes should be facing up, and add another 5 inches of compost over the top. You will need to leave enough space at the top of the container to add a final layer of compost to cover the green shoots and for earthing up. The green shoots will keep sprouting through the compost, so you'll need to keep earthing up to cover them.
Final Thought
Your potatoes should be ready for harvesting within 12-20 weeks. If the container is small enough, you can harvest the potatoes by upending them. When removing them a few at a time, don't use a hand fork or you risk pricking them. If possible, use your hands.
You may also like:
Why You Should Use Banana Peels In Your Garden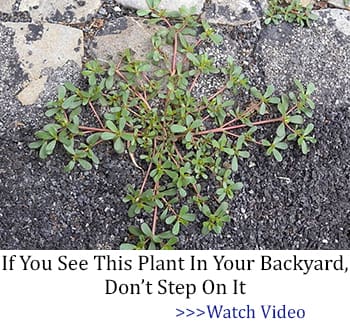 The Most Powerful Plants You Should Have When SHTF (Video)
Best Crops For Your Survival Garden