When I was asked to write on this topic, I knew that it was my responsibility to do justice to what I wrote.
I had to get the one hundred percent perspective of someone that lives totally off-grid and is far more senior than I. Uncle "R" as I fondly refer to him is a veteran in this, though now sadly advancing age limits his mobility. He still is self sufficient in everything. In all sincerity, I cannot go totally off grid. I'm too old for that now. I still grumble and pay for electricity!
Self-sufficiency, to me is self reliance; escaping the monotonous office life and the hustle and bustle of people and never ceasing traffic. Cooking on a wood fire, gathering firewood from your own property. Being independent and being free. Growing your own produce, vegetables, fruits, meats are all a part of living off the grid.
Come nightfall and you fumble around in the twilight trying to focus your eyes, wishing you had electricity instead of an old lamp or fireplace.
The pioneer style of living, that one dreams of, doesn't work instantly in reality. It requires multiple tireless hours of brain storming and rock solid finances to go with it. The excitement, the anxiety that you feel when you decide to go totally off grid cannot be put into words. Choice words of course come out uncensored when things go wrong.
The off grid mistakes people make are numerous that you wonder how on earth they made it this far in life.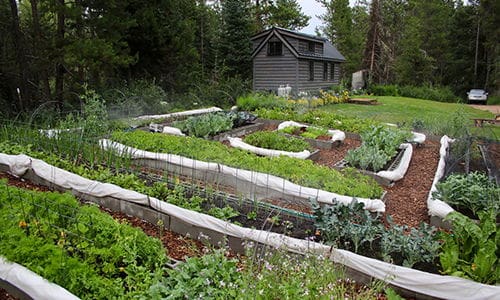 Lacking Basic Knowledge About Off Grid Power Systems
No amount of "I can do this", a college degree or being resourceful will help when there is no power and the heat is a boiling 40 degrees! The problem is "you don't know, what you don't know!"
Having a very vague knowledge about solar power doesn't help at all. Yes, of course, it is a known fact that solar power is converted from the sun and transferred as electricity.
Solar panels, solar batteries: "I simply didn't know anything about solar home systems and the importance it had for off grid living. I would be a genius if I knew how to start a generator that won't come on!"
Inverters: "Learned the hard way that it is used to convert DC (direct current) output of a solar panel to an AC (alternating current) output".
This powers an off grid set up: "Should have known about all of this. I don't think I'd even heard of an inverter.
This was what Uncle R told me. And that was the least of the problems. Going off grid doesn't exclude you from going to the toilet. So digital messages have to be read on a panel, if you want your water system to function.
What You Should Do
So how do you handle something as important and crucial as this if you want to live off grid? You need to educate yourself prior to starting your life off grid. It is imperative that you learn the basics of solar power.
If you do not have at least a fair knowledge of solar power, then I suggest you follow YouTube videos that give step-by-step instructions on installing solar panels for RVs.
An important point: Don't ever go off grid before you learn about solar power. Do it before you decide to disconnect from the grid.
Related: 5 Solar-Powered Items That Actually Make Sense To Keep Handy
Having Unrealistic Expectations About Homesteading And Off Grid Living
Thinking that living off grid is like the movie "Little house on the prairie" is unrealistic.
Baking bread, growing your own food, canning and preserving, farm animals romping in the homestead; all that is an essential part of living off grid. Never realizing that there would be so many challenges living off grid.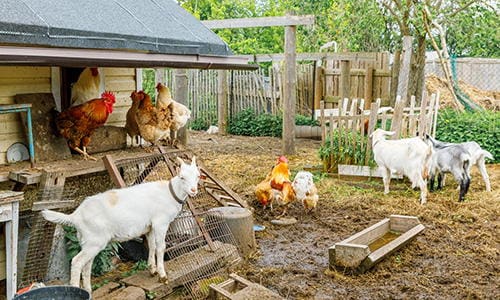 What You Should Do
There is a wealth of information available online. Time spent sourcing is never wasted. Everyday millions of people are out there wanting to make a difference and stop harming the environment. I don't fully agree with the old saying "Ignorance is Bliss". You need to be aware. Awareness is a good thing. It exploits the best potential in a person.
Be knowledgeable before you jump into a life changing situation such as living off grid. In this lifestyle you will make mistakes. Learn from mistakes but don't let it get out of hand and prevent disasters by educating yourself on a subject that concerns a change in your lifestyle.
Related: My Advice For All Homesteaders Out There
Underestimating The Real Costs Of Living Off Grid
Assuming that your costs would be minimal
Not taking into account temperatures and climate issues
Not having an emergency fund
Not researching about a comprehensive insurance policy
Not having a support network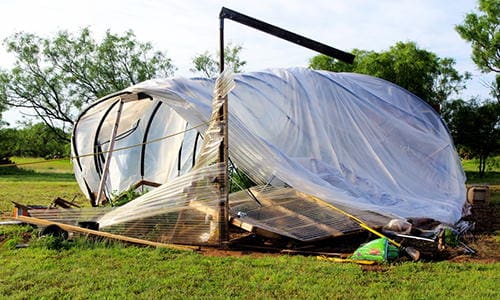 What You Should Do
You must be prepared for unexpected additional costs. It could be in the form of propane or firewood. I believe Insurance for off grid lifestyle costs about three times more. Even if it is, it is of utmost importance that you get yourself a good policy.
Trying to bleed your savings to make ends meet, is not the way to go. Proper research, planning and budgeting is important.
Be very calculating, because you can run into very dangerous situations when you decide to go off grid without preparing. I reiterate that you must plan everything before you decide to disconnect from dependent grid living. You need people. You need a good support system.
It's true your bills will be much less or non existent, but bear in mind that this is a turning point in your life. You alone are responsible for it. If you make an error it can be a lifetime of financial losses that will take years to sort out. Worst case scenario it can be a mental drain for you and your family members .
Going off grid is great. People who have "been there and done that" have become extremely happy successful off grid homesteaders. This takes time and preparation.
You may also like:
The Native American Food That Is Even Better Than Pemmican (Video)
The Best Chicken Breeds for Your Homestead
10 Off-Grid Water Systems You Should Have On Your Property
Survival DIY Projects You Can Start on Your Property Right Now