Your garden is a beautiful place full of flowers, fruits, vegetables, herbs, and anything else you'd like to grow. However, if you're noticing a smaller than normal harvest, it might be time to consider re-organizing for the upcoming year.
Re-organizing the garden can help you grow larger quantities with little to no extra work. Mapping your garden according to harvest is ideal in this situation. We will go over some tips, tricks, and exclusive hacks to really help your gardening game grow.
Creating a Garden Plan or Map
Creating a plan or map for the garden is one of the best things you can do. Having a plan helps you reduce the amount of time spent planting and coming up with places to put everything.
One of the biggest tips we can provide is to plant your crops in triangles instead of planting them in rows or squares in the garden. By planting triangles you're essentially able to get up to 14% more plants in each crop. This is because it has a staggering effect.
If you're planting in garden beds, make sure that while creating your map of the garden, you put the like-crops together in the beds. This can help them grow. Placing them next to plants that inhibit their growth or even stop them from growing can be problematic in any garden.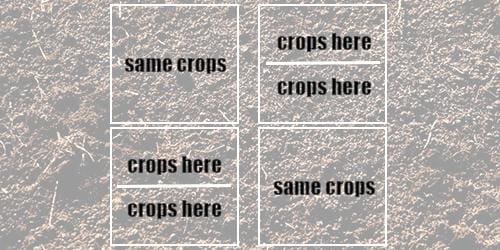 Setting up your garden plot means writing out a small plan that shows where each of the crops are going to go. It is important to write down the names of the crops, then keep the plan once you have them planted. This can be a great reminder instead of having to put plaques in the soil to tell you what you've already planted there.
Planting the Right Groups of Plants Together
Some have found that planting smaller beet plants around broccoli, cabbage, kale, and carrots can expand on the growth of all the plants. This helps these flourishing plants burst out and open up, while creating even more space for the beets to grow.
Consider the plants that are going to be in your garden. You can plant them next to the other plants that help them thrive. Having an idea of some of the groups of plants that like to be next to each other can help. We've compiled some ideas for you to plant.
Plant spinach, eggplant, lettuce, peppers, and chard together in one area. This is also a great method for expanding the garden and being able to help them grow. Bush beans and tomatoes also grow well together. Consider putting these plants staggered instead of in traditional rows which can also help with a room in the area.
Add the types of plants on the map that you come up with. This will help you remember what goes next to what and what you're going to be planting in the same plot.
Here is a quick guide to help you remember what plants go together: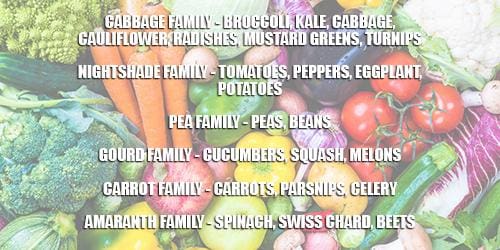 How are You Planting?
Another consideration is how you're going to be planting your garden. If you are using the plot of land, then you shouldn't have to worry about space as much. Those using raised beds have limited space that they can plant in, and those using pallets for growing have even less.
Consider your space before making a plan, though you know how to make it, it is vital that you know how much space you have to work with first. You should also consider how some of the plants would thrive better based on where they are being planted.
This means that some standing plants might do better with more root space, while smaller flowering plants might require less space and can grow on top of one another when they flower. These are all great things to keep in mind during the time you plant.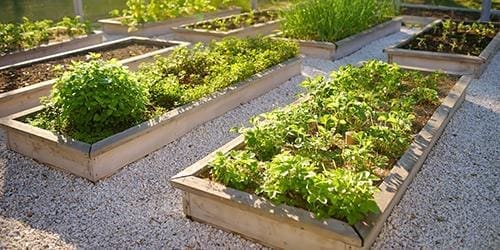 Remember, you should leave some space for you to walk through and take care of the plants that you are putting into your garden. By doing this, you're making your life a lot easier. You always want to plan ahead of time, as this can reduce any confusion during the planting process, including leaving some space for you to take care of your garden.
Planting Your Garden and Care
Once you have your garden mapped out and put it down onto paper, you can then start to get it together. You want to make sure that this is something that is done with prepped soil. The soil should be rich and have nutrients in it that will help the plants grow much more.
Once the plots are ready and the soil is good to go, you can start planting your plants according to the specific plants you've put in a row. Once done, you can ensure that you have them laid out right.
Just remember the instructions on how to take care of each family of plants. You want to make sure that you are taking care of them how you should be. This means providing them with more or less water during the days or watering during the mornings to prevent them from burning throughout the night.
You can plant them within the specified amount of space apart. Every plant is different, though, so this is definitely something you want to look into when you are planting something that you want to thrive in the specific area.
If you are looking at expanding your garden, make sure to make the most of the extras that you are able to get from the garden when planting it the right way. You want the maximum yield, regardless of what the plant is yielding. You can then sell or give away those extras, or even jar them for future use. Whatever your needs are, you can find that using these many tips will help you expand on your garden and get the maximum growth out of the plants within it.
You may also like:
The One Tree That Every Homesteader Should Plant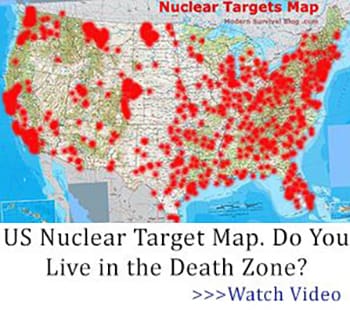 The Herbs You Need to Keep Close During Dark Times (Video)
How To Make A Self Feeding Fire
50 Off the Grid Homesteading Tips and Tricks
How To Build a Solar Heater from BEER cans for FREE