There are literally hundreds of ways to earn an income from your off-grid homestead, the trick is finding a way to earn income that still allows you time to enjoy the off-grid lifestyle. What's the point in moving to an off-grid homestead if you spend the day cooped up trying to earn a living? If you can keep your expenses low and stay out of debt, there are plenty of creative options to make a living while only working a few hours a week.
Farm Products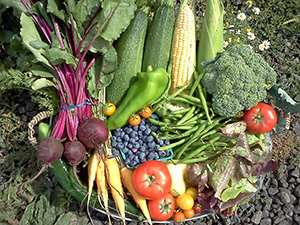 Running a full-scale farm takes time, energy and lots of investment. Even still, you'd be hard pressed to find a farmer these days that's doing well financially. If you're hoping to earn income from farm products, skip the big commodities. The market in most places is flooded with things like pork, milk, eggs and CSA vegetables. Even if they're not commonly available where you live, the margins are so low that you'll be working long hours but still barely making ends meet.
If you want to make a living from farm products, but still have time to live, stick with high value crops that require a low time investment. Good examples include: mushrooms, maple syrup, honey, grafted fruit trees, vegetable plant starts, hatching eggs and chicks, worm castings and saved seeds from heirloom vegetables.
Lease or Rent Out Parts of Your Land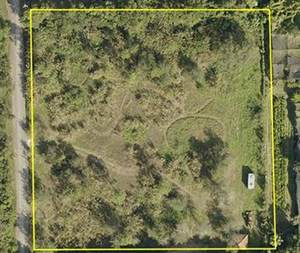 If you've invested in more land than you can readily use yourself, then the land itself can be rented or leased to others for a steady income with no extra work on your part. An extra pasture can be rented for grazing or sold off as hay, and woodlot can be leased out just for the maple sugaring season. Small scale farmers are often happy to pay you in cash or veggies for a plot of land to cultivate.
An overstocked fish pond can be rented out to fishermen, who in prime locations pay hundreds of dollars for just a weekend's access to a good fishing hole.  Similarly, in hunting season hunters will pay for access to prime deer or turkey territory.
If managed properly, parts of your land can be rented or leased year after year without degrading its value. In most cases, actively managing the landscape in this way will increase yields year after year, as hay fields produce more when regularly hayed and ponds produce more fish when not overpopulated.
Foraged or Wildcrafted Products
As development marches on, less and less of the world's land is in a wild, untouched state. Your off-grid homestead is in a great position to sustainably harvest these wild treasures and sell them to under-served markets. Things like morel mushrooms and ramps can only be found for a short season, and locating a productive patch can be a healthy source of income.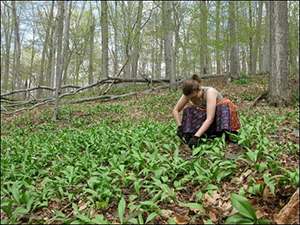 Other wild edibles are both common and easy to identify in rural and wilderness areas, but they still fetch a high price in urban markets.  A good example is sumac powder, which is in demand as the popularity or ethnic cuisine increases.  Sumac is incredibly common in the wild, it just takes a little time and know how to harvest it and find the right market.
Many wild medicinal plants are commonly available weeds, and all it takes is a little time and know how to harvest them and process them into high value tinctures, salves and teas.  As little as a teaspoons worth of a commonly available foraged medicinal herb can be transformed into a tincture that sells for $10 to $12 per ounce.
Teaching or Hosting Classes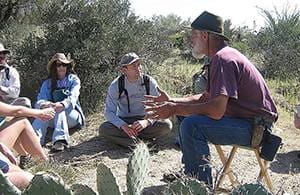 Once you've taken the time to learn to live from your land, there are others that would be happy to pay to learn from your experience. Homestead butchery classes are becoming more common, and as people take an increasing interest in processing their own foods, these classes are selling out as quickly as their booked. Once you're established as an authority on a subject, it's easy to bring in $300-$500 per person for a single day or weekend class in basic homestead skills like hog processing, charcuterie, timber framing or beekeeping.
Longer form certifications requiring a week or two of study are also quite lucrative, and a 2 week long permaculture design course can bring in as much as $4000 per student. If you're not qualified to teach something like this, hosting a teacher on your land can have more than just financial benefits.  With courses in such high demand, teachers are seeking out venues where they can use the land as a workshop to teach the students to plan and construct an edible paradise.  Not only will a teacher pay you for the privilege of using your land, you'll also enjoy the benefits of free labor from the students as they practice their skills building horticulture beds or planting your permaculture orchard.
Host Retreats and Campers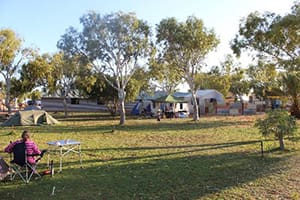 You love the pristine beauty of your piece of off grid heaven, and there's a good chance others would pay to experience it for just a weekend. Most people have heard of Air BnB as a way to book a cheap room when traveling, but there are other sites that specialize in connecting people who have land with others who want to camp in a remote location. Hipcamp specializes in booking camping vacations where someone pays you to pop up a tend on your land for the night, no amenities required.
Similarly, with enough space and just a bit of organizations skills, you can host group retreats.  Yoga and meditation retreats are a good fit with an off-grid property, where the rustic lack of amenities will be seen as a feature rather than a drawback.
Learn a Trade
There was a time, just last century, when just about everyone had to make a living from their off-grid homestead.  Learn a trade where you can work with your hands and contribute to your local community. Carpentry, wood carving and forestry skills are a good start if you're young and strong, but otherwise learning softer arts like spinning yarn or weaving can be taken up by just about anyone with hands and patience.  These forgotten skills are in demand as people look for high quality locally made products.
If you've installed off grid electrical systems on your homestead, those skills are likely in demand in your area as others need a hand with their own off grid setups.  Using what you've learned to be a small scale solar and wind contractor will help you make connections with other like-minded folk, and keep you learning and up to date so you can maintain your own system.
Work Remotely
If all else fails, work remotely.  Satellite and radio internet reach even the remotest areas of the globe and allow anyone with a computer to pick up work freelance writing, editing, or as a virtual assistant.  There are many high skilled jobs that can be done out of an office with just simple internet access.  Even lacking computer skills, typing can be learned quickly with practice and data entry and transcription are still in high demand even in our otherwise high-tech world.
Preparedness is becoming part of mainstream culture, and writing and speaking about your own experiences in prepping can earn you a profitable following pod-casting, blogging or with your own YouTube channel.  All it takes is a little confidence to share your hard-earned skills with the great community of preppers out there in your global community.
You may also like: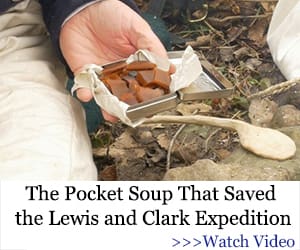 Is It Legal To Go Off The Grid In Your State?
10 Things Cowboys Carried With Them in the Wild West to Survive (Video)
Homesteading After 60 What You Need To Know
How to Build Your Own Wall Hanging Can Rotator