One of the first steps in preparing for any kind of emergency is making sure that you have sufficient stores of food.
Whether because of logical delays, or complete societal collapse, keeping at least a few days' worth of food for you and your family can be one of the best ways to keep safe in a serious emergency.
Not all foods are created equal when it comes to storing them for emergencies. While some food is obviously designed for long-term storage, too many people try and store the completely wrong types of foods for emergencies.
Here are 10 foods that you should really stop storing for emergencies.
Snacks
Twinkies, and other cheap and calorie-dense snack foods, have long been seen as these eternally safe, shelf-stable food products, in part because of their advertising.
However, despite what popular lore will tell you, Twinkies do actually have a sell-by date on them, and they can actually start to go rancid within only about a year. Even leaving aside the fact that storing cheap, processed, sugar-dense food isn't a good idea for an emergency, Twinkies will likely expire long before you need them in an emergency.
Plus, empty, sugary calories are not what you need for long-term survival.
Related: 10 Fruits And Veggies To Dehydrate For Long-Time Storage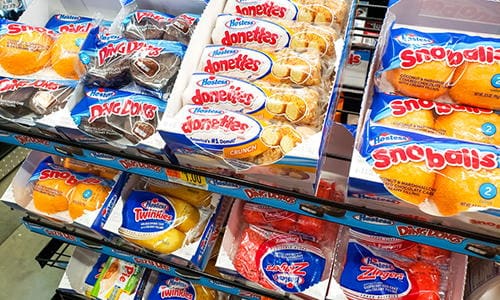 Coffee
A huge amount of people require at least one cup of coffee in the mornings to remain functional, so it would make sense to store some for emergencies, right? After all, how are you going to survive if you are too tired to function?
Well, coffee is probably not the best thing to store for emergencies, sadly.
Not only is it pretty bad at long-term storage, as it goes stale pretty quickly, and will start to taste rancid and off after only a few months, but you need to consider how you would even use it.
In a serious emergency, how are you going to make hot water to brew your coffee?
If you really want to keep some caffeine on hand, store some caffeine tablets instead, or one of those containers of instant espresso powder instead – at least they will mix well into cold water.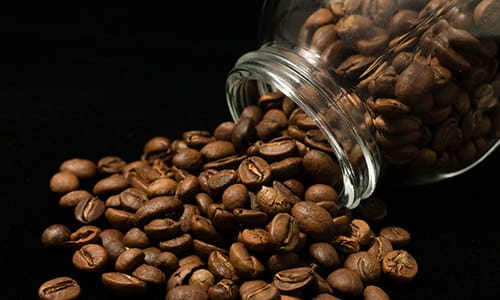 'Just Add Water' Pots
If you're storing food for emergencies, it seems like it would make sense to store those shelf-stable pots of noodles that every supermarket seems to have, right?
Well, just like the coffee problem, storing these kinds of things just isn't a very good idea.
Not only are they reliant on needing hot water, something likely to be difficult to obtain, but they are also super low in calories, as well as lacking satiety, making them one of the worst things you could try and store for an emergency.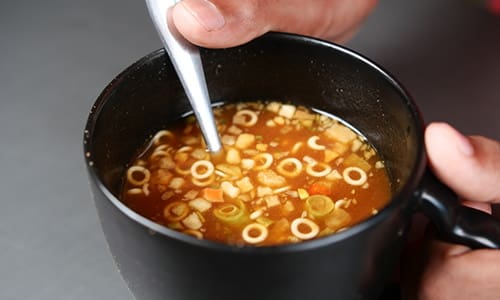 Cheese
Cheeses have long been seen as the ultimate storage food, as they should ostensibly get better the longer they sit, right?
Well, this one is technically half-true: certain cheeses, like especially hard cheeses still in their wheel and covered in a hard rind, can last several months or even years.
Those carefully wrapped, supermarket packets of cheese, however, really won't keep very long at all.
You should especially avoid storing any kind of soft cheeses as well. Not only are they likely to go off, but they also won't really be the most calorically dense, and thus not the best option for food storage.
Related: How To Wax Cheese For Long Term Storage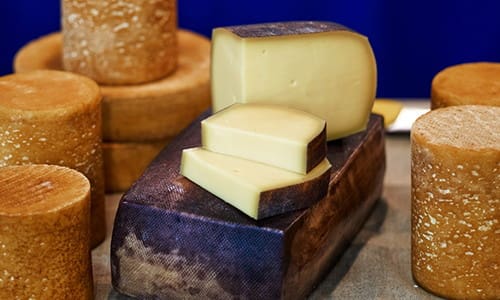 Sugary Cereal
Sugary sweet cereal seems like an obvious thing to store for emergencies, but it really isn't a good option in terms of keeping healthy food.
Not only is it just empty calories, but it will go stale and gross pretty quickly after opening.
If you really want to store cereal for an emergency, instead store some high-fiber cereal instead, as at least that's a bit better for you.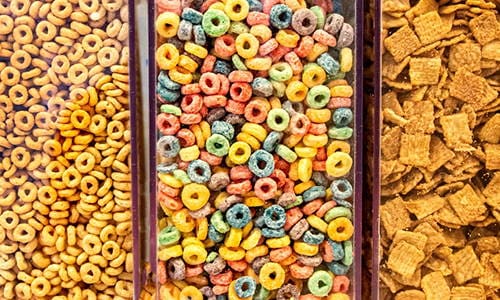 Chips
Avoid storing these salty, empty calories for any kind of emergency.
Not only are they not good for you, they actually expire way faster than you would think!
Anything Frozen
Storing food in the freezer seems like a no-brainer, as frozen food lasts months upon months.
However, in a real emergency, the power will go out, giving you only a few days to eat the contents of the freezer.
Instead, stick to canned foods or root vegetables stored in a cool dark place, rather than relying on your freezer.
Related: This Is How You Can Live Without Refrigeration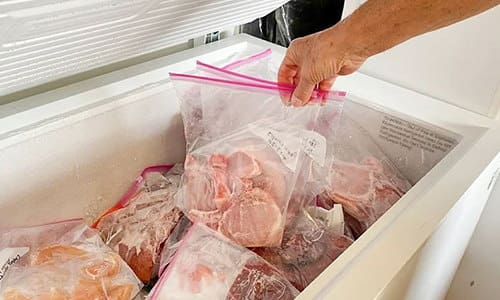 Flour
Flour seems like it should be an obvious thing to keep for an emergency; calorie-dense and it lasts for years and is easy to store.
However, the problem with using flour in an emergency is that it can be really hard to make use of it when disaster strikes. How are you going to cook it? Where are you going to get the necessary items to make bread?
While you could mix up some flatbread, getting a reliable heat source to safely cook flour can be an impossible task.
Plus, flour always carries the risk of mites or weevils, something you really don't want to contend with in an emergency.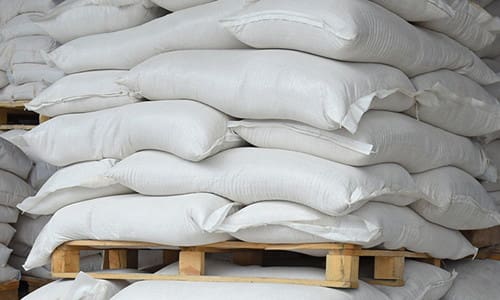 Biscuits
Biscuits or any other kind of sweet snack like them are not only high in sugar and low in nutrition, but they also expire way too quickly to be useful in an emergency.
The only reason to keep some on hand is as a morale booster for a large group during an emergency. But honestly, something like a bar of dark chocolate would work just as well and last way longer as well.
Energy Drinks
Energy drinks are often kept in an emergency, solely for the purpose of giving some quick energy, caffeine, and sugar in a disaster.
However, not only do they go off too quickly, they aren't a good thing to rely on for energy or caffeine.
There are much better ways to store caffeine and far better ways to maintain hydration. Stick to caffeine pills and a reliable source of water instead.
You may also like: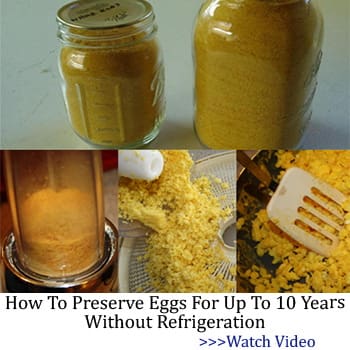 8 Dangerous Mistakes To Avoid When Storing Your Food
The Long-Lasting Food That Amish Pioneers Turned To In Dark Times (Video)
How To Make A Great Depression Pantry
Are You Ready for a Long-Term Water Emergency?